2018 Murder Toll Tops 300 Again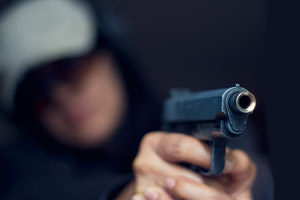 A 17-year-old male was slain shortly after 10 p.m. on New Year's Eve near the 4500 block of Green Rose Lane, bringing Baltimore's homicide total for 2018 to 309. Though that's a drop from 2017, when 343 were killed, it's the fourth year in a row that the number of violent deaths has exceeded 300. Police say they were called to investigate a reported shooting and found the teen, who died on the scene.
The violence continued after the new year rolled in, however. A 14-year-old male was grazed in the head by a bullet just minutes after midnight, and another man walked into a local hospital a couple hours later with a gunshot wound in the leg. Police also reported a number of non-fatal shootings in the hours leading up to the new year.
Results-Oriented Ellicott City Criminal Defense Attorney
For more than three decades, attorney Jonathan Scott Smith has aggressively fought for the rights of people charged with criminal acts in the greater Baltimore area and throughout Maryland. He has a comprehensive knowledge of criminal law and procedure, and he will carefully investigate the facts and circumstances of your case, compiling evidence for your defense and ensuring that police officers did not violate your constitutional rights.
Well-respected in the legal profession, attorney Smith has been chosen as a Maryland Super Lawyer and named a Top-Rated Lawyer by The American Lawyer agazine in 2012. He is AV-rated (the highest rating possible) under MartindaleHubbell's Peer Review Rating System. He holds a 10.0 (superb rating) as a litigation attorney from AVVO and has also been a recipient of the Client's Choice Award from AVVO, with an average client review of five stars.
Proven Criminal Defense Lawyer in Baltimore County
At the law offices of Jonathan Scott Smith, we fight for the rights of criminal defendants. Contact our office online or call 410-740-0101 to arrange a meeting. We handle cases throughout Howard County, Baltimore County, Carroll County, Frederick County, Prince Georges County and Montgomery County in Maryland.