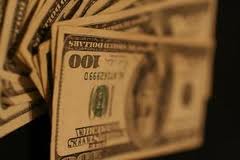 Embezzlement most often involves an individual, generally an employee, embezzling (or unlawfully taking) money or property from a business or an individual. Embezzlement and business fraud are considered white-collar crimes, because they are not violent. Nonetheless, these crimes on conviction carry harsh sentences.
Law enforcement officials are focusing more aggressively on ferreting out crimes of embezzlement and fraud, including:
Wire fraud
Mail fraud
Internet fraud
Tax embezzlement fraud
Identity theft and cyber crime
Credit card fraud
Forgery
Identity theft
Fraud Enforcement Task Force Aggressively Pursues Embezzlement Crimes
The Financial Fraud Enforcement Task Force was recently established by President Barack Obama to aggressively, proactively, and with coordinated effort investigate and prosecute financial crimes. The force includes regulatory agencies, federal agencies, inspectors general, and law enforcement officials at the local and state level, all of which work together to fight embezzlement and financial fraud.
Cases: Former Fast Food Franchise President Guilty of $885,000 Wire Fraud
The task force was involved in investigating the embezzlement case involving Mark Chandler Goodnow, 55. The president and CEO of a national fast food franchise based in Severna Park, Maryland, pleaded guilty to wire fraud involving more than $885,000 from the corporation he controlled. He is now facing a maximum sentence of 20 years in prison and a fine of $250,000.
In yet another case, a Maryland woman was sentenced to 15 months in prison after embezzling more than $900,000 from XM Satellite Radio. Valencia Person, 54, was sentenced this past August. Evidently, Person and an accomplice deposited money that was meant to go to the radio station's vendors into the conspirator's bank account.
Another woman, Katherine Haddaway, embezzled more than $335,000 from her former employer over a three year time period. Haddaway was found guilty in Talbot County of 37 counts of fraudulently taking money from Wayne Hilmer. There was a significant paper trail involved in the trial, with prosecutors introducing 345 exhibits to prove their case.
Embezzlement and fraud cases are complicated to prosecute and defend, often involving complex paper and cyber trails. You need to retain an attorney who has the knowledge and experience necessary to track effectively the evidence and build a strong case on your behalf.
Contact an Experienced Criminal Defense Attorney in Howard County
If you are under investigation for embezzlement, fraud, or any other white-collar crime, talk with an attorney at the Smith Criminal Defense Firm, in Columbia, MD. Let a former prosecutor fight for your rights and freedom. Call 410-740-0101 or email us to schedule a consultation.