What Does It Mean? What Is the Effect of Such a Plea?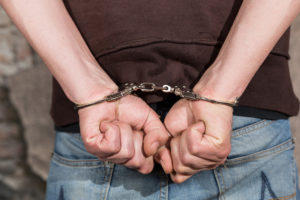 When you're arrested and charged with a criminal offense in Maryland, there are a number of ways to respond:
You can challenge the charges by pleading "not guilty."
You can admit your culpability by pleading "guilty."
You can argue that you lacked the legal capacity to commit a crime, i.e., that you are not responsible because of insanity or mental deficiency.
You can file a "nolo contendere," or "no contest," plea.
What Is a Nolo Contendere/No Contest Plea?
Pleading no contest is neither an admission of guilt nor an allegation that you did not commit the crime; it essentially tells the court you will not challenge or contest the prosecution. Before you can plead no contest in Maryland, you must obtain approval from the court. If the court grants your request, the judge will typically conduct an examination in order to determine the sentencing.
What Is the Impact of a No Contest Plea?
With a no contest plea, there is no admission of guilt and no determination of guilt by a jury. Accordingly, with certain types of infractions, such as traffic violations, nothing will go on your permanent record, and there won't be any impact on your insurance rating. However, if you commit the same violation again, the no contest plea can be brought to the court's attention at the time of sentencing.
AV-Rated Baltimore Criminal Defense Attorney
Attorney Jonathan Scott Smith brings more than 30 years of hands-on experience to criminal defendants across the greater Baltimore area and throughout the state of Maryland. He has been AV-rated (the highest rating possible) by his colleagues in the legal profession under Martindale-Hubbell's Peer Review Rating System every year since 1988. Attorney Smith has also been the recipient of Martindale-Hubbell's Client Distinction Award, given to less than 4% of all attorneys listed in Martindale-Hubbell's directory. He's been listed among the top 100 lawyers in Maryland by Super Lawyers and honored as a Top-Rated Lawyer by The American Lawyer magazine.
Attorney Smith has extensive experience, skill, and knowledge in handling criminal defense matters. He'll gather, assess, and preserve all evidence to support your acquittal and ensure that the police and prosecutors followed all constitutional requirements when gathering evidence or detaining you. He'll interrogate all potential witnesses in order to prepare and present the most convincing arguments in your defense.
Smith has been named as one of the top 100 attorneys in Maryland by the National Trial Lawyers Association, a by-invitation-only professional organization. He has earned a 10.0 (Superb) rating as a litigation attorney from AVVO and received the Client's Choice Award from AVVO, with an average client review of 5 stars.
Howard County, Maryland, Criminal Defense Attorney
Contact our office by email or call 410-740-0101 for an appointment. We represent criminal defendants in Carroll County, Frederick County, Howard County, Baltimore County, Prince George's County, and Montgomery County in Maryland.