Sergeant Says "Inadvertent" Bump Led to Altercation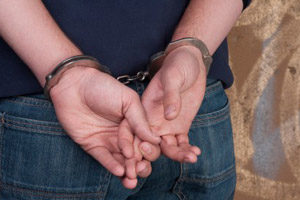 An accidental bump as an officer was asking bystanders to disperse led to an altercation where three suspects assaulted the officer, according to Baltimore law enforcement officials. The officer says he had asked a number of people standing in front of a store in the 1500 block of Pennsylvania Avenue to "move along," when he unintentionally made contact with a 23-year-old man, who apparently turned to the officer and said "the word is excuse me." Police say the man then spit in the officer's face.
When the officer attempted to arrest the man, another bystander struck the officer, who fell to the ground. While he was down, other bystanders punched him and kicked him in the head. Shortly thereafter, additional officers arrived and contained the altercation. A 20-year-old male and a teenager were taken into custody.
According to police, bystanders took videos of the attack, corroborating police allegations.
Proven Baltimore Criminal Defense Attorney
Attorney Jonathan Scott Smith has fought for the rights of criminal defendants in the Baltimore metro area and throughout the state of Maryland for more than 30 years. He's a proven trial attorney with the skill, knowledge and resources to protect your rights in any criminal matter, whether you're under investigation or charged with a crime. He will gather, assess and preserve all evidence and confirm that police and prosecutors did not violate your constitutional rights. And he'll identify and question all potential witnesses, so he can develop and present the strongest arguments in your defense.
Attorney Smith has received the Client's Choice Award from AVVO, with an average client review of 5 stars(the highest rating possible). He is AV-rated by other attorneys under Martindale-Hubbell's Peer Review System and has been named a Maryland SuperLawyer. He was honored as a 2012 Top-Rated Lawyer by The American Lawyer magazine and has a perfect 10.0 (Superb) rating as a litigation attorney from AVVO.
Ellicott City, MD Criminal Defense Lawyer
Contact attorney Jonathan Scott Smith by e-mail or call our office at 410-740-0101 for an appointment. We protect the rights of criminal defendants in Howard County, Baltimore County, Carroll County, Frederick County, Prince George's County and Montgomery County in Maryland.