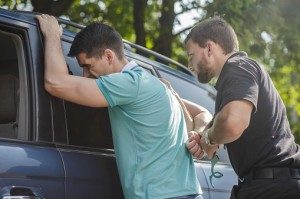 An Aberdeen man, listed as a Tier III registered sex offender, has been charged with a number of sex crimes, including rape, based on a complaint made to police in early December. Law enforcement officers say that a woman told them she was assaulted by the defendant in a parked vehicle in the 600 block of McHenry Drive on November 30, 2016. She told officers that the man used physical force to remove her clothing and to engage in sexual intercourse with her. The defendant was charged with:
First degree rape
Second degree rape
First degree sex offense
Second degree sex offense
Third degree sex offense
Fourth degree sex offense
According to court records, the defendant was convicted in 2015 of second degree rape and sentenced to a 10-year prison term, but the sentence was suspended in lieu of four years of probation.
AV-Rated Ellicott City Criminal Defense Attorney
Maryland Super Lawyer Jonathan Scott Smith has aggressively protected the rights of criminal defendants in Maryland for more than 30 years. Because of his record and reputation for effective advocacy, he has been awarded the Client's Choice Award from AVVO, with an average client review of 5 stars (the highest rating possible). He also has a perfect 10.0 Superb rating as a litigation attorney from AVVO. Smith was also recognized as a 2012 Top-Rated Lawyer by The American Lawyer Magazine and by Martindale-Hubbell.
Top-Tier Columbia, Maryland Criminal Defense Lawyer
When you face criminal charges, you want someone who will aggressively protect your constitutional rights. Contact us by e-mail or call us at 410-740-0101 to schedule an appointment. We represent criminal defendants in Howard County, Baltimore County, Carroll County, Frederick County, Prince Georges County and Montgomery County in Maryland.