Determining the Impact on Your Driving Privileges after a DUI/DWI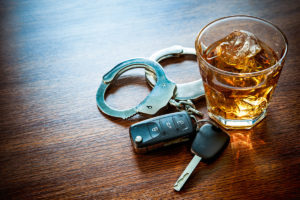 When you have been arrested and charged with drinking and driving in Maryland, you'll have go through two separate legal proceedings: the criminal prosecution to determine guilt or innocence and assess penalties; and the MVA (Motor Vehicle Administration) hearing to establish the impact on your right to drive. Here are some important things to know about the DMV proceeding:
You can expect the hearing to take place within four to six weeks from the date you request it—you must make the request within 30 days of your detention and arrest
You may be able to postpone the hearing, provide you submit a written request at least five days before the scheduled date
If you miss the hearing, a suspension or revocation will automatically be put in place
You can appeal the decision of the administrative law judge at the hearing, but must do so within 30 days of the hearing
After the administrative law judge makes his or her ruling, the MVA will be notified of the decision. If you have not already surrendered your drivers' license and are ordered to do so, you must immediately bring it to an MVA branch office. Your suspension will not start until you turn in your license.
Experienced Maryland Drunk Driving Defense Attorney
For more than 30 years, attorney Jonathan Scott Smith has fought for the constitutional rights of criminal defendants across Baltimore and through out the state of Maryland, including people charged with drinking and driving. Super Lawyers has named him among the top 100 lawyers in Maryland and The American Lawyer Magazine has also listed him as a Top-Rated Lawyer.
Jonathan has maintained an AV-rating (the highest possible) under Martindale-Hubbell's Peer Review Rating System for more than 34 years. He has also received Martindale-Hubbell's coveted Client Distinction Award, an honor earned by less than 4% of all attorneys in Maryland .He enjoys a 10.0 (Superb rating) as a trial lawyer from AVVO and has also earned AVVO's Client's Choice Award, with an average client review of 5 stars.
A highly respected trial lawyer, Jonathan has a thorough understanding of Maryland criminal law and procedure, and has considerable experience successfully handling a wide range of criminal cases .He knows how to effectively gather and preserve evidence and will take all necessary measures to ensure that law enforcement officers did not violate your constitutional rights.
Proven Baltimore County DUI/DWI Defense Lawyer
At the law offices of Jonathan Scott Smith, we fight for the rights of criminal defendants throughout Baltimore County and the surrounding communities. Contact us online or call 410-740-0101 to arrange a meeting. We handle cases throughout Anne Arundel County, Carroll County, Frederick County, Howard County, Baltimore County, Prince George's County and Montgomery County in Maryland.