Compelling a Breath or Blood Test Without a Warrant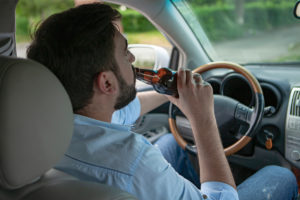 As a general rule, you cannot be subjected to a search or seizure without a warrant, as set forth in the 4th Amendment to the U.S. Constitution. There are, however, certain situations where a police officer may do just that, provided there are reasonable grounds to believe that a law has been or is being violated. One such situation occurs when a police officer reasonably suspects a person of driving while impaired by alcohol or drugs.
Under the implied consent laws in force in Maryland, when you operate a motor vehicle on public roads or private property used by the public, you agree to submit to a drug or alcohol test in the event you're stopped for suspicion of driving under the influence of drugs or alcohol. There is no requirement that you agree, verbally or in writing, to take the test. The officer cannot compel you to take a blood or breath test, but if you do, your license can be suspended for up to 270 days, and you can face fines, as well as incarceration. Furthermore, unlike many other states, if you refuse to take the test, that refusal can be introduced as evidence at your criminal trial.
Experienced Baltimore County DUI Defense Attorney
Attorney Jonathan Scott Smith has fought for criminal defendants in Baltimore and across Maryland for nearly four decades. The American Lawyer magazine has named him a Top-Rated Lawyer, and his peers in the legal profession consistently give him an AV rating, the highest possible. He has received AVVO's prestigious Client's Choice Award, with a 5-star average rating(the highest possible) for all client reviews. A longtime Maryland SuperLawyer, Smith has a perfect 10.0 (Superb)rating from AVVO as a litigator.
Jonathan Scott Smith takes an aggressive approach to the defense of drunk driving and other criminal matters, providing comprehensive legal counsel throughout the prosecution process, from investigation to arraignment to trial, if necessary. He's a proven trial attorney with extensive experience obtaining positive results in court. He'll work hard to gather and preserve evidence in your defense and present the most persuasive arguments for your acquittal.
Prince George's County Criminal Defense Lawyer
Contact experienced Maryland criminal defense attorney Jonathan Scott Smith by email or call us at 410-740-0101 to set up an appointment. We handle DUI/DWI prosecutions in Howard County, Baltimore County, Carroll County, Frederick County, Prince George's County, and Montgomery County in Maryland.