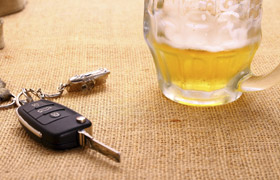 Maryland Legislature Considers Drunk Driving Reduction Law
Following a national trend, the Maryland legislature is looking at a proposed bill that would mandate ignition interlock devices for all persons convicted of drinking and driving. An ignition interlock is a device tied to a motor vehicle's starting mechanism that requires a driver to provide a breath sample before turning on the car. If the device detects alcohol on the operator's breath, the car cannot be started.
Nearly half of the states in the country (24) currently have ignition interlock laws. If enacted, the Maryland law would require an interlock device for anyone convicted of driving with a blood alcohol content (BAC) of .08 or higher, the legal limit. Even first-time offenders would be required to have the device installed, though it would only be in place for six months. A repeat offender could have an ignition interlock for up to three years.
Ellicott City, MD, Criminal Defense Lawyer
With more than 30 years in practice, attorney Jonathan Scott Smith has a proven track record of obtaining positive results for people facing criminal charges throughout Maryland. He takes a thorough approach to criminal defense, carefully examining the facts and circumstances of your case, confirming that police followed proper procedures, and that your constitutional rights were not violated.
Attorney Smith has built a strong reputation with clients and colleagues, earning honors as a Maryland Super Lawyer, and an AV-rating under Martindale-Hubbell's Peer Review Rating System. Recognized as a 2012 Top Rated Lawyer by The American Lawyer Magazine and Martindale-Hubbell, he has also received the Client's Choice Award from AVVO, based on an average client review of 5 stars (the highest rating possible). He also holds a 10.0 Superb rating as a litigation attorney from AVVO.
Maryland Drunk Driving Defense Attorney
To learn how we can help protect your rights in a criminal prosecution, contact our office online or call our office at 410-740-0101 to schedule an appointment. We defend people throughout Howard County, Baltimore County, Carroll County, Frederick County, Prince Georges County and Montgomery County in Maryland.