What Are the Unique Aspects of Each? How Are They Prosecuted Differently?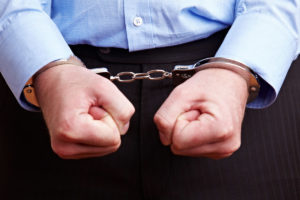 In Maryland, when you have been arrested and charged with a crime, it will fall into one of two categories—it will either be a misdemeanor or a felony. The initial determination as to which type of charge you'll face will be based on the Maryland criminal statutes, which identify each violation of the law as either a misdemeanor or a felony. Often, prosecutors will charge you with both, so that you can still be found guilty of the lesser offense if there is insufficient evidence to convict you on the felony charge.
What Are the Basic Differences between a Misdemeanor and a Felony?
As a general rule, the two key distinctions between a misdemeanor and a felony are the seriousness of the crime and the potential penalties set forth in the statute. In fact, many misdemeanors may be elevated to felonies if there is evidence of intent to cause serious injury or evidence that the criminal act is larger in scale or scope. Furthermore, if the length of incarceration for a criminal conviction is less than a year, it will generally be considered a misdemeanor, but if it is greater than a year, it will be prosecuted as a felony.
Because felonies generally involved a higher degree of culpability, prosecutors will typically be less willing to engage in plea bargaining. With most misdemeanors, provided the defendant doesn't have multiple prior convictions, there's customarily a willingness to try to resolve the case prior to trial.
Results-Oriented Prince George's County Criminal Attorney
Attorney Jonathan Scott Smith has more than 30 years of experience protecting the rights of criminal defendants across the Baltimore metropolitan area and the state of Maryland, including people charged with misdemeanors or felonies. He has been received an AV-rating (the highest rating possible) under Martindale-Hubbell's Peer Review Rating System from his colleagues in the Maryland bar for more than 34 years. He has been ranked among the top 100 lawyers in Maryland listed by SuperLawyers and was named a Top-Rated Lawyer by The American Lawyer Magazine. He has also earned Martindale-Hubbell's Client Distinction Award, awarded to less than 4% of all lawyers nationwide.
Over the past 30 years, attorney Smith has successfully protected the rights of individuals facing all types of criminal charges, including prosecution for domestic violence or abuse. He will work hard to protect your constitutional rights, fully investigating your case to verify that law enforcement officers and prosecutors follow proper procedures when gathering evidence. He'll question all potential witnesses and preserve all relevant evidence, so that he can prepare and present the most compelling arguments for your acquittal.
Attorney Smith has been listed among the top 100 attorneys in Maryland by the National Trial Lawyers Association, a "by invitation only" professional organization. He holds a 10.0 (Superb) rating as a trial attorney from AVVO, as well as AVVO's Client's Choice Award, with an average client review of 5 stars.
Aggressive Baltimore Criminal Defense Attorney
Contact our office by e-mail or call 410-740-0101 for a free initial consultation. We represent criminal defendants in Carroll County, Frederick County, Howard County, Baltimore County, Prince George's County and Montgomery County in Maryland.