Dog Learns to Locate Storage Devices—Helps Police in Child Pornography and Fraud Cases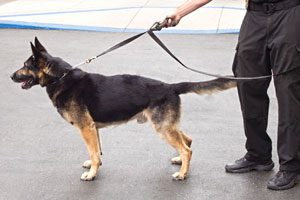 A Connecticut police officer has successfully trained a dog to detect electronic storage devices including flash drives, USB devices, laptops and digital cameras. The Connecticut police department has already successfully used the dog to locate external electronic storage devices containing evidence in child pornography cases, as well as murder and fraud investigations.
The biggest challenge, according to the officer who trained the dog, was identifying and isolating a single chemical that the dog could reliably identify, and that would be present in all or most types of digital storage devices. It took time, but police were able to find a single chemical common to all types of electronic storage units. They have indicated that they will not disclose the specific chemical, for fear that manufacturers will develop new technologies that don't use it.
Ellicott City, MD, Criminal Defense Lawyer
With more than three decades in practice, attorney Jonathan Scott Smith has a long track record of obtaining positive results for people facing criminal charges throughout Maryland. He takes a thorough approach to criminal defense, carefully examining the facts and circumstances of your case, confirming that police followed proper procedures, and that your constitutional rights were not violated.
Attorney Smith has built a strong reputation with clients and colleagues, earning honors as a Maryland Super Lawyer, and an AV-rating under Martindale-Hubbell's Peer Review Rating System. Recognized as a 2012 Top Rated Lawyer by The American Lawyer Magazine and Martindale-Hubbell, he has also received the Client's Choice Award from AVVO, based on an average client review of 5 stars (the highest rating possible). He also holds a 10.0 Superb rating as a litigation attorney from AVVO.
Maryland Violent Crimes Defense Lawyer
To learn how we can help protect your rights in a criminal matter, contact our office online or call our office at 410-740-0101 to schedule an appointment. We defend people throughout Howard County, Baltimore County, Carroll County, Frederick County, Prince Georges County and Montgomery County in Maryland.
http://www.bloomberg.com/news/2014-09-23/a-police-dog-for-the-digital-age-she-can-smell-the-usb-drive-you-re-hiding.html