What Constitutes Domestic Abuse?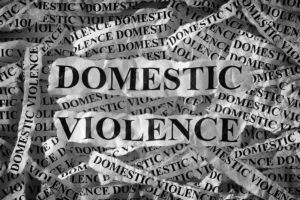 Under Maryland law, certain criminal acts can be prosecuted as domestic violence when committed against a household or family member. Those crimes which can qualify as domestic violence include:
Simple or aggravated assault;
Stalking or harassment;
Sexual assault, including rape;
Child abuse or violence toward a vulnerable adult; and
Any act causing serious bodily harm or a reasonable apprehension of imminent bodily harm.
Maryland applies the concept of domestic violence broadly, including actions between current or former spouses; individuals who cohabitate; parents and children; stepparents and stepchildren; and anyone else related by blood, marriage, or adoption.
Experienced Maryland Domestic Violence Lawyer
Attorney Jonathan Scott Smith brings more than three decades of experience to men and women throughout Baltimore County and across the state of Maryland who have been arrested for or charged with domestic violence. Attorney Smith is AV-rated by other attorneys under Martindale-Hubbell's Peer Review System and has been named a Maryland SuperLawyer. A recipient of AVVO's Client's Choice Award, with an average client review of 5 stars(the highest rating possible), Attorney Smith also has a perfect 10.0 (Superb) AVVO rating as a litigator and was listed as a 2012 Top-Rated Lawyer by The American Lawyer magazine.
Attorney Smith will tenaciously protect your rights in any criminal matter, whether you are under investigation or already arrested and charged. He'll verify that there was probable cause for arrest and that all your constitutional rights were respected. He'll carefully investigate the facts and circumstances of your case in order to make the most persuasive arguments in your defense. Smith is a proven trial attorney with the skill, knowledge, and resources to protect your rights in any criminal matter.
Frederick County Criminal Defense Attorney
Contact experienced Maryland criminal defense lawyer Jonathan Scott Smith online or call us at 410-740-0101 to set up an appointment. We handle criminal matters in Howard County, Baltimore County, Carroll County, Frederick County, Prince George's County, and Montgomery County in Maryland.