How Does Maryland Define Possession?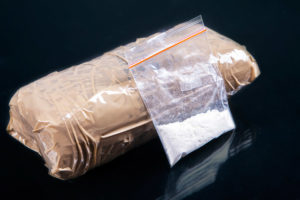 In Maryland, as in all states, the possession of certain controlled substances is a violation of the law. That includes not only "street drugs," such as marijuana, meth, cocaine, and heroin, but also prescription medication. Maryland has decriminalized possession of small amounts of marijuana, treating the offense like a moving violation. Accordingly, marijuana is no longer classified as a controlled dangerous substance under Maryland law.
The Definition of "Possession" Under Maryland Law
The Maryland drug statute makes it illegal to:
Possess or administer to another person any controlled dangerous substance (CDS). It is permissible to possess or administer a CDS if you have a valid prescription for the drug.
Possess or try to possess a CDS through any of the following means:

A false or counterfeit prescription
The use of false information, such as name or address
Any type of fraud, deceit, or act of misrepresentation
Experienced Maryland Drug Possession Defense Attorney
Attorney Jonathan Scott Smith has fought for the rights of criminal defendants throughout the metropolitan Baltimore area and across Maryland for more than 35 years. A recipient of AVVO's coveted Client's Choice Award, with an average client review of 5 stars(the highest rating possible), Attorney Smith also has earned a perfect 10.0 (Superb) rating from AVVO as a litigator. He's been named a Top-Rated Lawyer by The American Lawyer magazine and is a longtime Maryland SuperLawyer. Smith is highly respected by his colleagues in the legal profession, with an AV-rating from other lawyers under Martindale-Hubbell's Peer Review System.
Attorney Smith takes an aggressive approach to the defense of any criminal charge and will be at your side throughout the legal process, whether you are merely under investigation or actually arrested and charged. He'll investigate whether law enforcement officers had probable cause and confirm that your constitutional rights were protected. A proven trial attorney, he'll carefully investigate the facts and circumstances of your case, so he can make the most persuasive arguments before a judge and jury.
Baltimore County Criminal Defense Lawyer
Contact experienced Maryland criminal defense attorney Jonathan Scott Smith by email or call us at 410-740-0101 to set up an appointment.We handle drug possession prosecutions in Howard County, Baltimore County, Carroll County, Frederick County, Prince George's County and Montgomery County in Maryland.