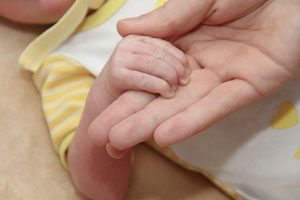 A 31-year-old man, who Baltimore police say is legally blind, is being sought in connection with the death of his five-month-old son. Officers responded to a call in the city's Coppin Heights neighborhood on Friday, June 9, and found the infant unconscious. They say the boy had bruises over most of his body. The child was immediately taken to the hospital, where he was pronounced dead.
Police say that the suspect uses a walking stick because he is legally blind. Medical examiners concluded that the child had suffered "multiple blunt force trauma to the head," and speculate that the walking stick may have been the weapon. The suspect faces charges of first and second degree murder, first and second degree assault, reckless endangerment and child abuse. Police say the suspect told them the boy had fallen off the bed and sustained head injuries.
Top-Rated Maryland Criminal Defense Lawyer
For more than three decades, attorney Jonathan Scott Smith has successfully protected the rights of people facing criminal prosecution in Maryland. He takes a comprehensive approach to criminal defense, carefully gathering and preserving all evidence in your case. He'll review police reports to ensure that police followed proper procedures and that your constitutional rights were not violated.
Attorney Smith is well-respected among clients and colleagues, earning recognition as a Maryland Super Lawyer, as well as an AV-rating under Martindale-Hubbell's Peer Review Rating System (the top rating possible). Honored as a 2012 Top Rated Lawyer by The American Lawyer Magazine, he has also received the Client's Choice Award from AVVO, with an average client review of 5 stars (the highest rating possible). He also holds a 10.0 Superb rating as a litigation attorney from AVVO.
Experienced Baltimore County Criminal Defense Attorney
Let us help protect your rights in a criminal matter. Contact our office by e-mail or call 410-740-0101 to set up an appointment. We defend people throughout Howard County, Baltimore County, Carroll County, Frederick County, Prince Georges County and Montgomery County in Maryland.