Arrested for Medical Marijuana Use or Possession in Maryland?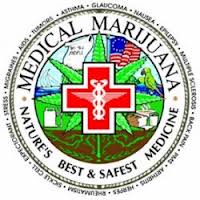 If you have been arrested for possession of marijuana, but you are using it out of medical necessity, Maryland law allows an affirmative medical marijuana defense. This means that medical marijuana use has reduced the potential penalty depending on the amount of marijuana in possession.
The general penalty for possession of marijuana is a sentence up to 1 year or a fine up to $500, or both. There is no jail penalty, and only a maximum of a $100 fine, if the accused possessed one ounce or less of marijuana for medical purposes and can demonstrate a legitimate medical need for the cannabis.
How do I Establish a Medical Marijuana Defense?
To establish a medical necessity defense, you must prove the following:
You have a "debilitating medical condition" that has been diagnosed by a physician with whom you have a "bona fide physician-patient relationship;"
The debilitating medical condition is severe and resistant to conventional medicine; and
Marijuana is likely to provide you with therapeutic or palliative relief from the debilitating medical condition.
The defense may not be used if you were using marijuana in a public place, or in possession of more than 1 ounce of marijuana.
Feds Not on Board with Medical Marijuana Use
Despite state lawmakers legalizing medical marijuana, federal law enforcement officials are not on board. For example federal prosecutors recently sent nearly 60 letters to medical marijuana clinics in Orange County, Florida, where it is legal to dispense medical marijuana, threatening criminal charges if they continued to sell medical marijuana.
What Amount Is Legal?
Those who cultivate marijuana or who have larger amounts can still raise that affirmative defense, and can have their sentence mitigated. However, this is far more difficult. Sometimes, a person who uses marijuana for medical purposes will grow many marijuana plants, so that they can have a continuous, inexpensive supply. The police may not see it that way, however.
Top Rated Howard County Drug Possession Attorney
Mr. Smith is a top rated attorney and former prosecutor with more than 30 years of extensive trial experience. Attorney Smith has handled thousands of criminal cases in the local courts, including numerous possession of marijuana and drug possession charges. With a solid and longstanding reputation for personal service and thorough preparation, we get many of our new cases as referrals from existing or former clients, or from other attorneys. Mr. Smith fights hard for his clients. That's why many satisfied clients think so highly of him.
Mr. Smith's extensive trial experience — and track record of successful results in possession of marijuana and drug possession charges, and other criminal cases— has earned him the recognition of his peers, with an AV® Preeminent™* Peer Review Rating in the Martindale-Hubbell peer review rating process, and a 10.0 Superb AVVO rating. These are the highest ratings possible for legal skill, ethical practice, lawyer's years in practice, disciplinary history, professional achievements and industry recognition. Attorney Smith is considered to be one of the best criminal lawyers in Howard County.
Contact Us
To schedule an appointment with an experienced criminal defense lawyer at the Smith Criminal Defense Law Firm, call us at 410-740-0101 or contact us online. Put the skill and experience of a former prosecutor to fight for you. We accept Visa, MasterCard, Discover and American Express.