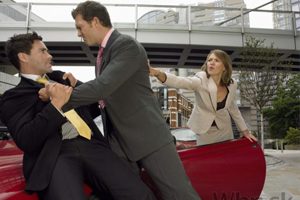 It's one of those stories you just can't make up—a New Jersey man, who set out to frame his ex-girlfriend's new beau by sending phony bomb threats to a police department, not only failed with his efforts, but apparently sent his fake threats to the wrong police department.
Police at the Salisbury, Maryland Police Department say they were contacted by officers from the Salisbury, North Carolina department, who had been receiving messages through their Facebook account threatening to blow up the North Carolina offices. When they engaged the alleged bomber in an exchange of messages, they learned that his real target for his fake bomb threat was the Salisbury, Maryland police department.
Officials say the man had stolen his ex-girlfriend's cell phone so that he could mimic her new boyfriend's Facebook account and make it appear that the bomb threats were coming from that account. Police at both departments used social media to identify the perpetrator and Salisbury, Maryland officers arrested him, charging him with threats of mass violence and other crimes.
Maryland Criminal Defense Super Lawyer
AV-rated attorney Jonathan Scott Smith has aggressively protected the rights of criminal defendants throughout Maryland for more than 30 years. He'll be at your side throughout a criminal prosecution, from arrest to arraignment to trial, if necessary. He'll conduct a thorough investigation of your case, including how police and prosecutors gathered evidence against you. He'll review all police reports and question witnesses, so that he can prepare and present the most compelling defense at trial. He's skilled at negotiating plea bargains, but is also ready, willing and able to protect your rights before a judge and jury. Attorney Smith will ensure that there was probable cause for any search or seizure and that you were properly advised of your Constitutional rights if taken into custody.
Because of his outstanding record and reputation for effective advocacy, he has been awarded the Client's Choice Award from AVVO, with an average client review of 5 stars (the highest rating possible). He also has a perfect 10.0 Superb rating as a litigation attorney from AVVO. Smith was also recognized as a 2012 Top-Rated Lawyer by The American Lawyer Magazine and by Martindale-Hubbell.
Proven Criminal Defense Lawyer in Prince Georges County
When you face criminal charges, you want someone who will aggressively protect your constitutional rights. Contact us by e-mail or call us at 410-740-0101 to schedule an appointment. We represent criminal defendants in Howard County, Baltimore County, Carroll County, Frederick County, Prince Georges County and Montgomery County in Maryland.