Police Say Defendant Intentionally Set Fire in Illegal Group Home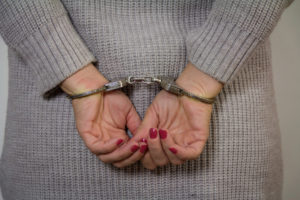 A 60-year-old Edgewood woman has been arrested and charged with three counts of1st degree murder, two counts of attempted first degree murder and first degree arson after three people died in a fire at a home on the 1800 block of Simons Court in Edgewood. Two residents survived the fire, but one sustained burns to 70% of herbody. Police say they found evidence shortly after the May 9 fire suggesting that it was intentionally set, but needed to conduct further investigation. The suspect was arrested and formally charged in July.
Documents filed with the court indicate that the defendant had made numerous threats to burn down the house before the actual fire. In addition, one of the other residents told police that the defendant had started the fire. Thus far, however, no motive has been identified.
During the course of the investigation, law enforcement officers learned that the house was being used as a group home, in violation of Maryland law.
AV-Rated Maryland Criminal Defense Lawyer
Attorney Jonathan Scott Smith brings has aggressively protected criminal defendants throughout the greater Baltimore area and across the state of Maryland.He'll aggressively protect your constitutional rights throughout the criminal process,from investigation and arrest to arraignment and trial. He'll question all potential witnesses, so that he can prepare and present the most compelling arguments in your defense. He's a highly experienced trial attorney, with the skill, knowledge andresources to protect your rights in any criminal matter. He'll also gather, evaluate and preserve all evidence in your defense and will confirm that police and prosecutors followed constitutional requirements.
Attorney Smith has received the Client's Choice Award from AVVO, with an average client review of 5 stars (the highest rating possible). He is also AV-rated by other attorneys under Martindale-Hubbell's Peer Review System, and has been named a Maryland Super Lawyer. He was honored as a 2012 Top-Rated Lawyer by The American Lawyer Magazine, and has a perfect 10.0 Superb rating as a litigation attorney from AVVO.
Columbia, MD Criminal Defense Lawyer
Contact attorney Jonathan Scott Smith by e-mail or call ouroffice at 410-740-0101 for an appointment. We represent criminal defendants in Howard County, Baltimore County, Carroll County, Frederick County, Prince Georges County and Montgomery County in Maryland.