Infant Dies Seven Years after Initial Prosecution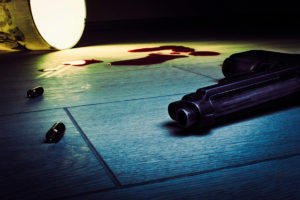 A Baltimore woman has been charged with murder in the death of her 7-year-old son, after the boy died earlier this year. The child was just 11 months old when his parents brought him to Johns Hopkins Hospital in 2012. Doctors at Johns Hopkins diagnosed the infant as suffering from severe and prolonged malnutrition, bone deformity caused by a lack of calcium, brain injury due to lack of nutrition, and other associated medical conditions. At the time, his mother was charged with child abuse and sentenced to five years probation, while the boy's father was given a three-year prison term and five years probation.
In May, 2019, when the boy died, the medical examiner concluded that his death was a consequence of the abuse he suffered as an infant. When Baltimore police were notified of the death, the abuse charge against both parents was upgraded to murder.
Experienced Baltimore County Criminal Defense Lawyer
For over 30 years, attorney Jonathan Scott Smith has fought to protect the constitutional rights of people charged with crimes in Baltimore and across the stateof Maryland. He has a comprehensive knowledge of criminal law and procedure, andwill carefully investigate your case, gathering and protecting all relevant evidence. He'll look at the actions of law enforcement officers, to ensure they did not violate your constitutional rights.
Attorney Smith has been listed among the top 100 lawyers in Maryland by Super Lawyers, and was named a Top Rated Lawyer by The American Lawyer Magazine in 2012. He has maintained an AV rating (the highest rating possible) under Martindale-Hubbell's Peer Review Rating System every year since 1988 and has alsobeen the recipient of Martindale-Hubbell's Client Distinction Award, an honor given to less than 4% of all attorneys listed there. The American Institute of Personal Injury Attorneys has called him one of the "10 Best Attorneys in the State of Maryland in Client Satisfaction." He's in the Million Dollar Advocates Forum, an honor given to less than 1% of all American lawyers who have obtained million dollar judgments, awards or settlements. The National Trial Lawyers Association, a "by invitation only" professional organization, puts him among the top 100 attorneys in Maryland. He also has a 10.0 (Superb rating) as a litigation attorney from AVVO and has received the Client's Choice Award from AVVO, with an average client review of 5 stars.
Effective Criminal Defense Lawyer throughout the Greater BaltimoreArea
At the law offices of Jonathan Scott Smith, we aggressively advocate for criminal defendants. Contact our office online or call 410-740-0101 to arrange a meeting. We handle cases throughout Anne Arundel County, Carroll County, Frederick County, Howard County, Baltimore County, Prince George's County and Montgomery County in Maryland.