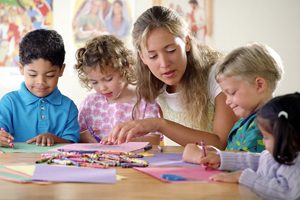 A Baltimore daycare center has been temporarily shut down after an 8-year-old girl died there. Authorities say they have video footage of a daycare worker violently snatching the child from a crib, slapping at the child and stuffing pillows over the child's face. Baltimore police were called to the daycare facility in late May when other care workers found the child to be unresponsive. Initially, the woman charged with the child's care said that she had fed the girl, wrapped her in a blanket and put her down for a nap. After watching footage collected from video cameras at the facility, police arrested the daycare worker, charging her with first and second degree murder, first and second degree assault, second degree child abuse and reckless endangerment.
AV-Rated Ellicott City Criminal Defense Attorney
Maryland Super Lawyer Jonathan Scott Smith has aggressively represented criminal defendants in Maryland for more than 30 years. He'll be your advocate at all stages of a criminal prosecution, from arrest to arraignment to trial. He'll fully investigate your case, looking at how police and prosecutors gathered evidence against you. He'll review all police reports and question witnesses, so that he can prepare and present the most effective defense at trial. He has the experience to negotiate a plea bargain, if that's in your best interests. But he's always ready, willing and able to protect your rights before a judge and jury. He'll make sure that there was probable cause for any search or seizure and that you were properly advised of your Constitutional rights if taken into custody.
Because of his strong record and reputation for effective advocacy, he has been awarded the Client's Choice Award from AVVO, with an average client review of 5 stars (the highest rating possible). He also has a perfect 10.0 Superb rating as a litigation attorney from AVVO. Smith was also recognized as a 2012 Top-Rated Lawyer by The American Lawyer Magazine and by Martindale-Hubbell.
Proven Montgomery County, Maryland Criminal Defense Lawyer
When you face criminal charges, you want someone who will aggressively protect your constitutional rights. Contact us by e-mail or call us at 410-740-0101 to schedule an appointment. We represent criminal defendants in Howard County, Baltimore County, Carroll County, Frederick County, Prince Georges County and Montgomery County in Maryland.