Homicides Up Dramatically Over 2018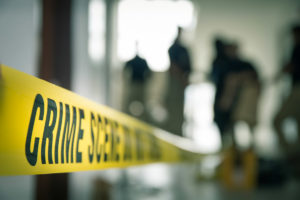 In 2018, Baltimore registered more than 300 murders for the fourth consecutive year, but the 300th did not occur until December 20. The city is well ahead of that pace this year, with police recording the 300th homicide on November 14.The number of non-fatal shootings in the city is also up, with more than 700 reported as of mid-November. The city has seen as many as 342 homicides—in both 2015 and 2017.
Baltimore is currently among the top 25 cities in the world for number of homicides per capita, with 51 for every 100,000 residents. It's not the worst city in the country, though; that would be St. Louis, where 187 annual homicides equates to 61 murders per 100,000.
AV-Rated Baltimore County Criminal Defense Attorney
Attorney Jonathan Scott Smith brings more than 30 years of experience to criminal defendants throughout the greater Baltimore area and across the state of Maryland. He'll carefully interview all potential witnesses so he can prepare and present the strongest arguments in your defense. He's a highly-experienced trial lawyer, with the skill, knowledge, and resources to protect your rights in any criminal prosecution. He'll aggressively protect your constitutional rights throughout the criminal process, from investigation and arrest to arraignment and trial. He'll also gather, evaluate, and preserve all evidence in your defense and will confirm that police and prosecutors followed constitutional requirements.
Attorney Smith has been the recipient of the Client's Choice Award from AVVO, with an average client review of 5 stars (the highest rating possible). Smith is AV-rated by other attorneys under Martindale-Hubbell's Peer Review System and has been named a Maryland Super Lawyer. He was honored as a 2012 Top-Rated Lawyer by The American Lawyer magazine, and he has a perfect 10.0 (Superb) rating as a litigation attorney from AVVO.
Columbia, MD Criminal Defense Lawyer
Contact attorney Jonathan Scott Smith by e-mail or call our office at 410-740-0101 for an appointment. We represent criminal defendants in Howard County, Baltimore County, Carroll County, Frederick County, Prince George's County, and Montgomery County in Maryland.