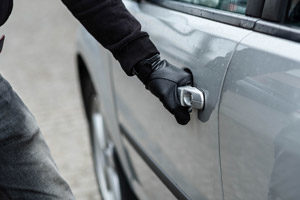 Law enforcement officers in Anne Arundel County apprehended a 32-year-old Middle River man on New Year's Day after he unsuccessfully tried to car-jack a vehicle in the parking lot of a 7-Eleven in Glen Burnie. An employee of the convenience store told officers that the man had just robbed the store at gunpoint. Witnesses say the man left the 7-Eleven and stopped a motorist in the parking lot, threatening to shoot him if he didn't give him a ride. The motorist refused and the suspect fled. Officers caught him nearby.
Police charged the perpetrator with armed robbery, theft, assault, carjacking and a number of other crimes. He was arraigned and held without bond. Police indicated that they found no evidence that the defendant had a gun. A person can, nonetheless, be charged with armed robbery if the victim reasonably believed he was armed.
AV-Rated Anne Arundel County Criminal Defense Lawyer
Attorney Jonathan Scott Smith has been awarded the Client's Choice Award from AVVO, with an average client review of five stars (the highest rating possible). He has a perfect 10.0 superb rating as a litigation attorney from AVVO and was recognized as a 2012 Top-Rated Lawyer by The American Lawyer Magazine. AVrated under Martindale-Hubbell's Peer Review System, he has also been named a Maryland Super Lawyer.
Attorney Smith offers more over 30 years of experience successfully representing criminal defendants in Anne Arundel County and across the state of Maryland. He is first and foremost a trial lawyer, with the skill, knowledge and resources to protect your rights in any criminal matter. He'll aggressively protect your rights throughout the criminal process, from investigation and arrest to arraignment and trial. He'll ensure that the police and prosecutors followed constitutional requirements when gathering evidence and will gather, evaluate and preserve all evidence. Mr. Smith will also interview all potential witnesses so that he can prepare and present the strongest arguments for your defense.
Baltimore, Maryland, Criminal Defense Attorney
Contact attorney Jonathan Scott Smith by e-mail or call our office at 410-740-0101 for an appointment. We represent criminal defendants in Howard County, Baltimore County, Carroll County, Frederick County, Prince Georges County and Montgomery County in Maryland.