Criminal Charges for Violation of Protective Order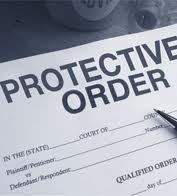 A 31-year old Columbia woman was charged with Violation of Protective Order and Telephone Misuse after her estranged husband claimed she repeatedly called and texted him in violation of an existing protective order that had been sought by her husband. Every person accused of a crime, including criminal charges of violation of protective order, is presumed to be innocent and has the right to fight those charges.
What are the Penalties for Violation of Protective Order in Maryland?
If a person is convicted of violation of protective order in Maryland, they are subject to criminal penalties. The crime is a misdemeanor. For a first offense, the court may impose a fine up to $1,000.00 and imprisonment up to 90 days, or both. For a second or subsequent offense, the court may impose a fine up to $2,500.00 and imprisonment up to 1 year, or both. Judges treat violation of protective order charges very seriously.
Woman Cleared of Violation of Protective Order Charges
Jonathan Scott Smith of the Smith Criminal Defense Firm in Howard County, Maryland prepared a vigorous defense. On Mr. Smith's recommendation, the accused woman refused all plea bargain offers. Mr. Smith obtained telephone records revealing that it was the husband who repeatedly initiated telephone contact with wife, and then engaged in back and forth communications. The husband's conduct completely contradicted his claim that he was being harassed by his wife. The prosecution caved and dismissed all charges.
Howard County Criminal Defense Attorney
Mr. Smith is a top rated attorney and former prosecutor with more than 30 years of extensive trial experience. Attorney Smith has handled thousands of criminal cases in the local courts, including numerous violation of protective order charges. With a solid and longstanding reputation for personal service and thorough preparation, we get many of our new cases as referrals from existing or former clients, or from other attorneys. Mr. Smith fights hard for his clients. That's why many satisfied clients think so highly of him.
Top Rated Columbia and Ellicott City Criminal Lawyer
Mr. Smith's extensive trial experience — and track record of successful results in violation of protective order and other criminal cases— has earned him the recognition of his peers, with an AV® Preeminent™* Peer Review Rating in the Martindale-Hubbell peer review rating process, and a 10.0 Superb AVVO rating. These are the highest ratings possible for legal skill, ethical practice, lawyer's years in practice, disciplinary history, professional achievements and industry recognition. Attorney Smith is considered to be one of the best criminal lawyers in Howard County.
Contact Our Office
To schedule an appointment with an experienced criminal defense lawyer, contact us online or call us at 410-740-0101. Put the skill and experience of a former prosecutor to fight for you. We accept Visa, MasterCard, Discover and American Express.
Attorney Jonathan Scott Smith represents clients in violation of protective order, other criminal defense matters, DUI / DWI, MVA Hearings, traffic offenses, domestic violence and child abuse charges throughout Maryland, including the cities of Columbia, Clarksville, Sykesville, Fulton, Elkridge, Frederick, Mt. Airy, Ellicott City, Laurel, Westminster, and Baltimore. Lawyer Smith also provides experienced legal representation for clients in Baltimore County, Anne Arundel County, Carroll County, Prince Georges (Prince George) County, Howard County and Montgomery County, MD.