Experienced Counsel Can Help Protect Your Rights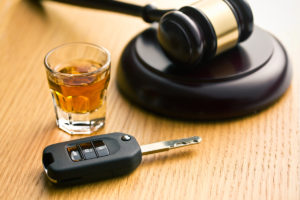 When you're arrested and charged with drinking and driving in Maryland, you face two legal proceedings—the criminal prosecution to determine guilt and establish penalties, and the administrative proceeding with the Maryland Motor Vehicle Administration (MVA), which determines the status of your driving privileges.
You may be inclined to go to the MVA hearing without legal counsel, but that would be a mistake. Though some of the issues addressed at the hearing are straightforward, you may have legal questions that need to be resolved, and you can't expect guidance from the administrative law judge who conducts the hearing. Furthermore, hiring legal counsel to represent you sends a positive message to the judge, indicating that you take the proceeding seriously and that your driving privileges are important to you.
An experienced DUI defense lawyer will know how to work with the judge to get you the best outcome and is likely to help you minimize the financial costs of the offense.
Experienced Baltimore County DUI Defense Attorney
Attorney Jonathan Scott Smith has aggressively protected the rights of people across the Baltimore area and throughout Maryland for almost 40 years, including people charged with drunk driving. He has consistently been AV-rated (the highest possible) by other attorneys under Martindale-Hubbell's Peer Review Rating System and has been named a Top-Rated Lawyer by The American Lawyer magazine, as well as a Maryland SuperLawyer. Smith has earned the prestigious Client's Choice Award from AVVO, with a 5-star average rating (the highest possible) for all his client reviews. He also has a perfect 10.0 (Superb) rating as a litigator from AVVO.
Smith follows a comprehensive approach to criminal defense, taking the time to review police records and interview all prospective witnesses in order to present the strongest arguments for acquittal. He will be at your side throughout a criminal prosecution, from investigation to arraignment to trial. He brings extensive trial experience to every case he handles and is always willing and able to protect your rights before a judge and jury.
Proven Maryland Criminal Defense Lawyer
Contact Maryland criminal defense attorney Jonathan Scott Smith online or call 410-740-0101 to set up an appointment. Our firm handles DUI cases in Howard County, Baltimore County, Carroll County, Frederick County, Prince George's County and Montgomery County in Maryland.