Minimizing the Potential Consequences of a DUI in Maryland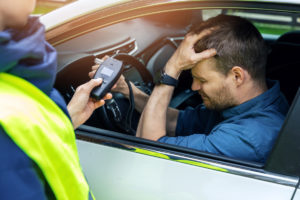 When you have been pulled over in Baltimore or anywhere in Maryland and police suspect that you have been driving under the influence of alcohol, there are some things you can do to minimize the risk of a blood alcohol test and a DUI charge:
Stay calm and be polite—You don't want to give the police officer any obvious reason to ask that you take a blood alcohol test
Remember that the officer must have probable cause to pull you over—It's okay to ask why you were stopped. The officer must have observed you driving erratically, or must have seen some other traffic or motor vehicle violation.
Let the officer do most of the talking—Respond to the officer's questions with short and succinct answers. Don't volunteer any more information than is necessary.
Stay in your car—The officer may ask you to get out of your vehicle, so that he or she can conduct field sobriety tests. You do not have to do this. Politely say no. You can be arrested, whether you take the tests or not, so there's little benefit to you in doing so.
Decline to take a roadside breath test—By law in Maryland, you can refuse to take a roadside test. Furthermore, your refusal to take the test cannot be used against you in court. If you are taken into the police station, you can still refuse to take a breath test, but the consequences of doing so are more severe.
AV-Rated Montgomery County DUI/DWI Defense Lawyer
Attorney Jonathan Scott Smith brings over 30 years of proven experience to DWI/DUI defendants across the Baltimore metro area and the state of Maryland. He has received an AV-rating (the highest rating possible) under Martindale-Hubbell's Peer Review Rating System from other members of the Maryland bar every year since 1988. Jonathan has been listed among the top 100 lawyers in Maryland listed by SuperLawyers and has been designated a Top-Rated Lawyer by The American Lawyer Magazine. He has holds Martindale-Hubbell's Client Distinction Award, awarded to less than 4% of all attorneys listed in Martindale-Hubbell's directory.
Over the past 30+ years, attorney Smith has successfully handled the defense of a wide range of criminal charges, including driving while impaired and driving under the influence. He knows how to protect your constitutional rights and will carefully investigate your case to confirm that police and prosecutors follow all required procedures when gathering evidence. He'll aggressively question all potential witnesses, so that he can prepare and present the most persuasive arguments in your defense at trial.
Attorney Smith has been listed among the top 100 attorneys in Maryland by the National Trial Lawyers Association, a "by invitation only" professional organization. He holds a 10.0 (Superb) rating as a trial attorney from AVVO, as well as AVVO's Client's Choice Award, with an average client review of 5 stars.
Results-Oriented Maryland Drunk Driving Defense Attorney
Contact our office by e-mail or call 410-740-0101 for an appointment. We represent criminal defendants in Carroll County, Frederick County, Howard County, Baltimore County, Prince George's County and Montgomery County in Maryland.