What Are the Penalties for Possession of a CDS?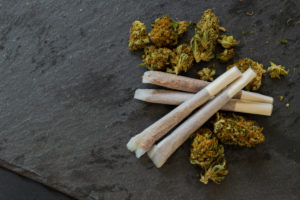 Though recreational marijuana has been legalized in 18 states, every state still criminalizes the possession of certain "hard" or dangerous drugs. In Maryland, those drugs are referred to as "controlled dangerous substances" (CDSs). While possession of marijuana for personal use is a misdemeanor, with a fine not exceeding $100 for first-time offenders, possession of a CDS can carry far more substantial penalties.
Maryland classifies CDSs into five categories, with Schedule I drugs considered the most serious and Schedule V drugs being the least. The criteria for determining what schedule a drug falls in include the:
Probability of abuse
Inherent danger associated with the drug
Perceived medical uses of the drug
Those drugs in Schedule I are deemed to have the greatest likelihood of abuse and the greatest danger, with nominal or minimal medicinal value.
Penalties for Possession of a CDS
Possession of a CDS in Maryland carries a penalty of up to one year in jail and $5,000 for the first conviction. Second and third convictions can lead to 18 months in prison and a $5,000 fine. All subsequent convictions are punishable by up to two years in prison and a $5,000 fine.
Experienced Prince George's County Criminal Defense Attorney
For more than three decades, attorney Jonathan Scott Smith has fought for the rights of people across the state of Maryland who are charged with drug crimes. He has been honored among the top 100 lawyers in Maryland by SuperLawyers and was named a Top-Rated Lawyer by The American Lawyer magazine in 2012. He has been AV-rated (the highest rating possible) by other attorneys in Maryland under Martindale-Hubbell's Peer Review Rating System every year since 1988. He has also been awarded Martindale-Hubbell's Client Distinction Award, given to less than 4% of all attorneys listed there.
The American Institute of Personal Injury Attorneys listed attorney Smith as one of the 10 Best Attorneys in the State of Maryland in Client Satisfaction. He has a 10.0 (Superb) rating as a litigation attorney from AVVO and has received the Client's Choice Award from AVVO, with an average client review of 5 stars. The National Trial Lawyers Association, a by-invitation-only professional organization, lists him among the top 100 attorneys in Maryland.
Attorney Smith has long been known for his thorough knowledge and understanding of criminal law and procedure. He carefully investigates every criminal matter, gathering and protecting key evidence. He knows that police officers often cut corners when it comes to your constitutional rights and will verify that they met all requirements of the Constitution.
Proven Criminal Defense Lawyer in the Greater Baltimore Area
At the law offices of Jonathan Scott Smith, we fight for the rights of criminal defendants throughout Baltimore County and the surrounding communities. Contact us online or call 410-740-0101 to arrange a meeting. We handle cases throughout Anne Arundel County, Carroll County, Frederick County, Howard County, Baltimore County, Prince George's County, and Montgomery County in Maryland.