Baltimore Grand Jury Indicts Lawyer on Drug Conspiracy Charge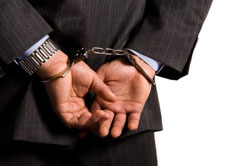 A former public defender and private defense attorney with offices in Towson faces drug-related charges, along with 12 others, after a Baltimore County grand jury returned an indictment in early October, reported The Baltimore Sun. After what authorities termed a "lengthy investigation," police executed 10 search warrants, seizing a wide range of controlled substances, including heroin, cocaine, marijuana and prescription drugs, such as Hydrocodone, Alprazolam (Xanax), Oxycodone and Suboxone. Officers also seized a number of weapons.
Though police did not provide additional details, sources say that the attorney's son was also charged. The charges include conspiracy with intent to distribute, as well as possession. The attorney has been a member of the state bar for more than 20 years. The indictment was based on evidence gathered between May and September.
Top-Rated Criminal Defense Lawyer in Ellicott City and Columbia, MD
Attorney Jonathan Scott Smith, a Maryland Super Lawyer, has fought for the rights of criminal defendants in Maryland for more than 30 years. Because of his record and reputation for effective representation, he has been awarded the Clients' Choice Award from AVVO, based on an average client review of 5 stars (the highest rating possible). He has a perfect 10.0 Superb rating as a litigation attorney from AVVO, and has also built an outstanding reputation with his colleagues in the legal profession, earning an AV rating under Martindale-Hubbell's Peer Review Rating System. Smith was also recognized as a 2012 Top Rated Lawyer by The American Lawyer magazine and Martindale-Hubbell.
Baltimore County, Maryland, Criminal Defense Attorney
Regardless of the charges you face, we will aggressively protect your constitutional rights. Contact us by e-mail or call us at 410-740-0101 to schedule an appointment. We represent criminal defendants in Howard County, Anne Arundel County, Baltimore County, Carroll County, Frederick County, Prince George's County and Montgomery County in Maryland.