Ways to Potentially Limit the Consequences of a Citation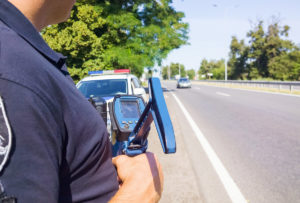 It happens to many of us at one time or another. You're behind the wheel and running late, distracted by any number of things. Without even knowing it, you let your speed creep up. Suddenly there are flashing lights in the rearview mirror, and you're being pulled over for speeding. Unfortunately, such a ticket can put points on our driving record and lead to higher insurance premiums. Here are some things you can do to minimize the impact of a speeding ticket:
Ensure that all licenses and insurance documents are up to date—A police officer initially may be willing to give you a warning. However, if your license is expired or has inaccurate information, or your insurance documents are incomplete, the officer may be less accommodating.
Treat the officer with courtesy—You don't want to do anything to put the officer in a bad mood. Be courteous and answer the officer's questions without being too talkative. To the extent you can, answer questions "yes" or "no."
If you receive a ticket, immediately contact an experienced traffic ticket lawyer.
Be willing to enroll in and complete a driving course.
Experienced Criminal Defense Attorney in Baltimore County
Attorney Jonathan Scott Smith brings more than 30 years of experience to criminal defendants throughout Baltimore County and the state of Maryland. Attorney Smith is AV-rated by his colleagues in the legal profession under Martindale-Hubbell's Peer Review System and has been named a Maryland Super Lawyer. A recipient of AVVO Client's Choice Award, with an average client review of 5 stars(the highest rating possible), he also has a perfect 10.0 (Superb) AVVO rating as a litigation attorney and was named a 2012 Top-Rated Lawyer by The American Lawyer magazine.
Attorney Smith will aggressively protect your constitutional rights in any criminal proceeding, from investigation and arrest to arraignment and trial, if necessary. He'll carefully investigate the details of your traffic stop or citation, so he can make the most compelling arguments in your defense. Smith is a proven trial attorney, with the experience, skill, knowledge, and resources to protect your rights in any criminal matter.
Prince George's County Criminal Defense Lawyer
Contact criminal defense lawyer Jonathan Scott Smith by e-mail or call our office at 410-740-0101 for an appointment. We handle criminal prosecutions in Howard County, Baltimore County, Carroll County, Frederick County, Prince George's County, and Montgomery County in Maryland.