Are They Reliable? Are They Admissible?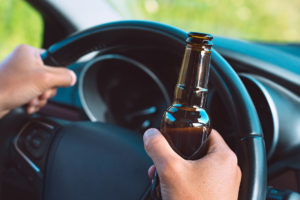 If you have been pulled over in Maryland, and the police officer suspects that you are under the influence of drugs or alcohol, you may be asked to submit to a number of different "field sobriety" tests, including:
The horizontal gaze nystagmus test, where the officer will ask you to follow an object with your eyes, looking for a twitching or "nystagmus"
The one-leg stand test, where you must balance on one leg for a period of time
The walk-and-turn test, where you will be asked to walk heel-to-toe and make changes in direction
In independent tests conducted by the National Highway Traffic Safety Administration (NHTSA), the one-leg stand had a 65% accuracy rate and the walk-and-turn and horizontal gaze nystagmus tests had 68% and 77% accuracy rates, respectively. Nonetheless, these tests have been admissible in court for many years, though defense attorneys are allowed to inform a jury of the accuracy rates.
AV-Rated Frederick County Drunk Driving Defense Attorney
Attorney Jonathan Scott Smith brings more than three decades of proven experience to DUI and other criminal defendants across the Baltimore metropolitan area and throughout the state of Maryland. He has been AV-rated (the highest rating possible) by his fellow attorneys under Martindale-Hubbell's Peer Review Rating System every year since 1988. Jonathan has been named among the top 100 lawyers in Maryland listed by SuperLawyers, and has been cited as a Top-Rated Lawyer by The American Lawyer Magazine. He has also earned Martindale-Hubbell's Client Distinction Award, conferred upon less than 4% of all attorneys listed in Martindale-Hubbell's directory.
Over the past 30+ years, attorney Smith has successfully handled the defense of a wide range of criminal charges. He knows how to protect your constitutionally guaranteed rights and ensure that police and prosecutors follow all required procedures when gathering evidence. He'll carefully question all potential witnesses, so that he can prepare and present the most persuasive arguments at trial.
Attorney Smith has been listed among the top 100 attorneys in Maryland by the National Trial Lawyers Association, a "by invitation only" professional organization. He holds a 10.0 (Superb) rating as a trial attorney from AVVO, as well as AVVO's Client's Choice Award, with an average client review of 5 stars.
Baltimore, Maryland DUI Defense Attorney
Contact our office by e-mail or call 410-740-0101 for an appointment. We represent criminal defendants in Carroll County, Frederick County, Howard County, Baltimore County, Prince George's County and Montgomery County in Maryland.