Can Prosecutors Introduce the Results as Evidence to Obtain a Conviction?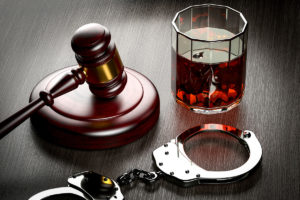 When you have been pulled over by law enforcement officers, one of the first questions you'll often be asked is "have you been drinking"? Regardless of how you answer, the police officer may ask you to submit to a roadside blood alcohol test. Typically, they'll tell you that the results are not admissible in court, so there's no risk in taking the test. Is this true? Can you refuse to take the test?
While it is technically true that the results of a roadside BAC test are not admissible in court, voluntarily giving one can be a bad idea. Why? Because a police officer must have probable causes to detain or arrest you for drinking and driving. In many instances, the officer will have to make that decision based on circumstantial evidence—it's rare that the officer will actually see you drinking while you are driving. Accordingly, if you voluntarily take the test, the officer can use it as part of the decision-making process, and may subsequently arrest you. You may then be brought back to the police station, where you will be required to submit to a BAC test that may be admitted in court.
You are under no obligation to take a roadside BAC test, and the officer cannot use your refusal as a reason to arrest you or make you submit to any subsequent test. The officer must make that decision based on other observations of your behavior.
Effective Maryland DUI/DWI Defense Lawyer
For more than 30 years, attorney Jonathan Scott Smith has repeatedly obtained positive results for criminal defendants in Baltimore and across the state of Maryland, including many individuals who have been charged with drinking and driving. SuperLawyers places him among the top 100 lawyers in Maryland and The American Lawyer Magazine has named him a Top-Rated Lawyer.
Jonathan's colleagues in the legal profession have given him an AV-rating (the highest possible) under Martindale-Hubbell's Peer Review Rating System every year since 1988. He has also been the recipient of Martindale-Hubbell's coveted Client Distinction Award, an honor earned by less than 4% of all attorneys listed there. He enjoys a 10.0 (Superb rating) as a trial lawyer from AVVO and has also earned AVVO's the Client's Choice Award, with an average client review of 5 stars.
A proven trial attorney, Jonathan has long been highly regarded by clients and colleagues for his extensive knowledge of criminal law and procedure, as well as his skill and experience successfully handling a wide range of criminal matters. He will carefully gather and preserve evidence, and can quickly verify that law enforcement officers have followed constitutional procedures.
Proven Criminal Defense Lawyer in the Greater Baltimore Area
At the law offices of Jonathan Scott Smith, we fight for the rights of criminal defendants throughout Baltimore County and the surrounding communities. Contact us online or call 410-740-0101 to arrange a meeting. We handle cases throughout Anne Arundel County, Carroll County, Frederick County, Howard County, Baltimore County, Prince George's County and Montgomery County in Maryland.