How Maryland Regulates Possession and Use of Marijuana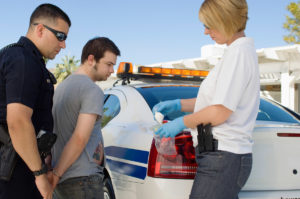 Like all states, Maryland has laws governing the possession of certain controlled substances. However, Maryland has implemented changes over the past few years with respect to the criminalization of marijuana.
Possession of Small Quantities of Marijuana
Under Maryland drug statutes, possession of less than 10 grams is not a criminal offense but is considered a civil wrong, much like a moving violation or traffic ticket. Possession of more than 10 grams (but less than 50 pounds) is charged as a crime, with a maximum penalty of one year of incarceration and a $1,000 fine. Possession of more than 50 pounds of marijuana is considered an intent to distribute and may lead to up to 5 years in prison and up to $100,000 in fines.
Medical Marijuana
Maryland has legalized the use of marijuana for certain medical purposes but requires individuals with a valid prescription to register with the state.
Possession of Marijuana-Related Drug Paraphernalia
A conviction of possession of smoking accessories, such as pipes, papers, and bongs, can result in a year in jail and a $500 fine if prosecutors can show an intent to use with marijuana.
Experienced Maryland Drug Crimes Lawyer
Jonathan Scott Smith, a Maryland SuperLawyer, has protected the rights of criminal defendants in Baltimore and the surrounding communities for more than three decades. Attorney Scott Smith is AV-rated under Martindale-Hubbell's Peer Review Rating System and has been honored as a Top-Rated Lawyer by The American Lawyer magazine. He's earned AVVO's Client's Choice Award, with the highest rating possible (5 stars) and holds a 10.0 (Superb) rating from AVVO as a trial attorney.
A proven trial lawyer, Jonathan understands the impact a drug conviction can have on many areas of your life. He'll use his extensive experience, knowledge, and skill to ensure that your constitutional rights were protected. He will carefully review how evidence was obtained in your case, making certain that any search or seizure complied with constitutional guidelines.
Effective Traffic Ticket Attorney in Prince George's County
To schedule a confidential consultation to discuss your options after being charged with a drug offense, contact attorney Jonathan Scott Smith online or call 410-740-0101 to set up an appointment. Attorney Smith handles drug claims throughout the Baltimore and the surrounding area, including Howard County, Baltimore County, Carroll County, Frederick County, Prince George's County, and Montgomery County.