The Penalties for First-Time Drunk Driving Offenders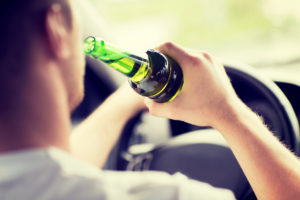 In Maryland, when you have been pulled over and taken into custody for drinking and driving, you may be charged with driving while impaired (DWI), driving under the influence (DUI), or both. You can only be convicted of one of those offenses.
If your blood alcohol content is less than .08%, but you exhibit other signs of impairment, a police officer may book you for DWI. If your blood alcohol content is .08% or above, you can be charged with DUI.
For a first-time conviction of driving while impaired, the penalties include up to two months of incarceration and a maximum fine of $500. Your driving privileges may be suspended for up to six months (a year, if you are under the age of 21) and you will have 8 points added to your driving record. For an initial conviction for driving under the influence, you can expect to pay up to $1,000 in fines and serve up to a year in jail. Your license can be revoked for up to six months and you will accumulate 12 points on your driving record.
Proven Baltimore DUI/DWI Defense Attorney
For over three decades, attorney Jonathan Scott Smith has aggressively fought for the rights of criminal defendants across Baltimore and throughout the state of Maryland, including many people facing prosecution for DWI or DUI. SuperLawyers lists him among the top 100 lawyers in Maryland and The American Lawyer Magazine has also named him a Top-Rated Lawyer.
Jonathan has received an AV-rating (the highest possible) under Martindale-Hubbell's Peer Review Rating System every year since 1988. He has also earned Martindale-Hubbell's coveted Client Distinction Award, given to less than 4% of all attorneys in Maryland. He enjoys a 10.0 (Superb rating) as a trial lawyer from AVVO and has also earned AVVO's Client's Choice Award, with an average client review of 5 stars.
A highly respected trial attorney, Jonathan brings an extensive knowledge of criminal law and procedure to every case, as well as considerable experience successfully handling a wide range of criminal matters. He knows how to effectively gather and preserve evidence and will take all necessary measures to ensure that law enforcement officers did not violate your constitutional rights.
Experienced Criminal Defense Lawyer in the Greater Baltimore Area
At the law offices of Jonathan Scott Smith, we fight for the rights of criminal defendants throughout Baltimore County and the surrounding communities. Contact us online or call 410-740-0101 to arrange a meeting. We handle cases throughout Anne Arundel County, Carroll County, Frederick County, Howard County, Baltimore County, Prince George's County and Montgomery County in Maryland.