Conviction for the More Serious Offense of DUI in Maryland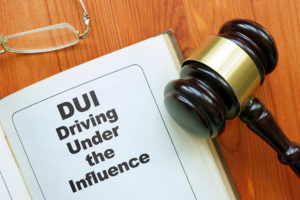 Under Maryland law, you can be charged with and convicted of DUI (driving under the influence) if there's evidence that your blood alcohol content exceeded .08%, or that you were substantially impaired by alcohol or a controlled substance. The car doesn't need to be in motion for you to be charged with a DUI, but the car must be running.
If convicted of DUI in Maryland, you can face jail time and fines, even for a first offense. Penalties increase if you've had prior DUI convictions within the last 10 years. For a first-offense conviction of driving under the influence, you can serve up to a year in jail and pay a potential fine of up to $1,000. A second conviction carries the potential for double the jail time and fine. A third conviction may cost you up to five years and as much as $5,000.
Proven Maryland DUI Defense Lawyer
Attorney Jonathan Scott Smith has successfully defended people in Baltimore and across Maryland on drunk driving charges for nearly 40 years. The American Lawyer Magazine named him a Top-Rated Lawyer and his colleagues in the legal profession have consistently given him an AV-rating (the highest possible) under Martindale-Hubbell's Peer Review Rating System. A longtime Maryland SuperLawyer, he has a 5-star average rating (the highest possible) for client reviews with AVVO, earning him the prestigious Client's Choice Award. He also has a perfect 10.0 (Superb) AVVO rating as a litigator.
Jonathan Scott Smith aggressively defends men and women charged with a wide range of criminal matters, including DUI. He provides thorough legal counsel throughout a criminal prosecution, from investigation to arraignment to trial. He's a highly-respected trial attorney with extensive experience obtaining positive results in court. He'll work hard to gather and preserve evidence in your defense and present the most persuasive arguments for your acquittal.
Experienced Carroll County Criminal Defense Lawyer
Contact Maryland criminal defense attorney Jonathan Scott Smith by email or call us at 410-740-0101 to set up an appointment. We handle DUI defense in Howard County, Baltimore County, Carroll County, Frederick County, Prince George's County, and Montgomery County in Maryland.