Potential Penalties for Subsequent Drunk Driving Convictions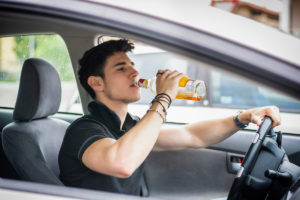 In Maryland, if you are arrested, charged with and convicted of driving while impaired (DWI) or driving under the influence (DUI), and you have a previous conviction for the same offense within the last five years, there are two immediate consequences:
Your driving privileges will automatically be suspended for one year
At the completion of your suspension, you will be required to have an ignition interlock installed in your car for a period of one year
What Is an Ignition Interlock?
An ignition interlock requires that the submit to a blood alcohol test before your car will operate. When you have an ignition interlock installed, you must breathe into the device before you can start your car. If you test above the accepted level set on the device, your engine will not turn over.
AV-Rated Carroll County Drunk Driving Defense Attorney
Attorney Jonathan Scott Smith brings over 30 years of proven experience to drunk driving defendants across the Baltimore metro area and the state of Maryland. He has received an AV-rating (the highest rating possible) under Martindale-Hubbell's Peer Review Rating System from other members of the Maryland bar every year since 1988. Jonathan has been listed among the top 100 lawyers in Maryland listed by SuperLawyers and has been designated a Top-Rated Lawyer by The American Lawyer Magazine. He has holds Martindale-Hubbell's Client Distinction Award, awarded to less than 4% of all attorneys listed in Martindale-Hubbell's directory.
Over the past 30+ years, attorney Smith has successfully handled the defense of a wide range of criminal charges, including driving while impaired and driving under the influence. He knows how to protect your constitutional rights and will carefully investigate your case to confirm that police and prosecutors follow all required procedures when gathering evidence. He'll aggressively question all potential witnesses, so that he can prepare and present the most persuasive arguments in your defense at trial.
Attorney Smith has been listed among the top 100 attorneys in Maryland by the National Trial Lawyers Association, a "by invitation only" professional organization. He holds a 10.0 (Superb) rating as a trial attorney from AVVO, as well as AVVO's Client's Choice Award, with an average client review of 5 stars.
Proven Maryland DUI/DWI Defense Lawyer
Contact our office by e-mail or call 410-740-0101 for an appointment. We represent criminal defendants in Carroll County, Frederick County, Howard County, Baltimore County, Prince George's County and Montgomery County in Maryland.