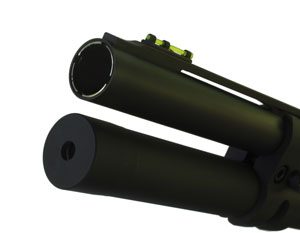 A Maryland teenager was arrested for breaking into the closed Outdoor World Bass Pro Shop in the Arundel Mills Mall and stealing at least one, if not more, shotguns.*
The teen is all of 19 years old and police are not certain how he was able to break into the shop in the wee hours of the morning. However, police know how he exited the shop, as security footage shows him departing from the scene through the inside of the mall, allegedly carrying the gun.
After investigating, detectives were guided to a Prince George's County home, where the 19-year-old had shaved off his very obvious sideburns in an attempt to change his appearance. It is not clear why the young man stole the gun, nor was the gun recovered.
Experienced Theft Criminal Defense Attorney
Attorney Jonathan Scott Smith is a former Maryland prosecutor turned criminal defense attorney. Since 1984, he has been fighting for the rights of the accused and has tried hundreds of cases through to verdict throughout the Baltimore and Washington, D.C., metro areas.
He represents both adults and juveniles facing charges of unlawful possession of a weapon, theft, robbery, burglary, murder, rape, assault, child violence and neglect, drunk driving and other crimes. Mr. Smith's work has earned recognition and respect from both clients and peers.
Contact the Smith Criminal Defense Law Firm
Please contact us by e-mail or call our office at 410-740-0101 to schedule an appointment. We accept Visa, MasterCard, Discover and American Express.
The firm also handles personal injury, medical malpractice and nursing home abuse cases.
*http://www.baltimoresun.com/news/maryland/anne-arundel/odenton/bs-md-outdoor-world-burglary-20140202,0,7173026.story#ixzz2th2J1YXx