What is Assault?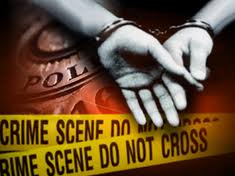 In Maryland assault you can be charged with assault even if you do not physically harm someone. Just attempting to touch another person without that person's agreement and causing them to be fearful of being touched is considered an assault crime in Columbia and elsewhere throughout Maryland.
In a typical simple assault arrest, the police have been called to someone's home for a domestic altercation, or somewhere to break up a fight. Even if one person was acting in self-defense, the police often arrest both parties anyway. Sometimes, the person who has signs of injury is the one who is spared arrest, even if he or she started the fight. Other times, the person who gets to the police first avoids arrest, even though that person initiated the fight. And just touching a police officer is also considered assault.
Assault Convictions Can Mean 10 Years Jail Time
Even if you never should have been arrested and the police have made a mistake, you will still be facing up to ten years in prison if you are charged with a simple assault, also known as a second-degree assault. Second degree assault is a misdemeanor and carries a fine of up to $2500.
It helps to have an attorney experienced defending clients who have found themselves in unfortunate situations like these.
Second Degree Assault Defined
Assault in the second degree happens when one person physically injures another. The injuries can be minor or cause physical injury, but not serious or permanent injury.
Second-degree assault also includes causing a reasonable person to fear imminent physical harm. This means that even if you did not physically touch another person but you caused them to have a reasonable fear of being hurt by you, you could potentially be charged with assault.
Battery, which is also considered an assault crime, means unlawfully, offensively touching another person without his or her agreement. In most situations, however, assault does refer to a fight or disagreement that has turned physically violent.
Highly Rated Howard County Criminal Lawyer
Jonathan Scott Smith is a former prosecutor with over 30 years of courtroom experience. Mr. Smith's extensive trial experience — and track record of successful results — has earned him the recognition of his peers and clients:
Maryland Super Lawyer.
"10.0 Superb" as a litigation attorney by AVVO.
"AV-Preeminent™*" Peer Rating by Martindale-Hubbell Law Directory.
"Client's Choice Award" by AVVO, based on average client reviews of 5 stars — the highest client review possible.
2012 Top Rated Lawyer by The American Lawyer magazine and Martindale-Hubbell.
These are the highest ratings possible for legal skill, ethical practice, a lawyer's years in practice, disciplinary history, professional achievements and industry recognition.
Defense Against Simple Assault Charges in Columbia, MD
To schedule an appointment with an experienced criminal defense lawyer at the Smith Criminal Defense Law Firm, call us at 410-740-0101 or contact us online. Put the skill and experience of a former prosecutor to fight for you. We accept Visa, MasterCard, Discover and American Express.