What Constitutes Reckless Endangerment? What Are the Penalties?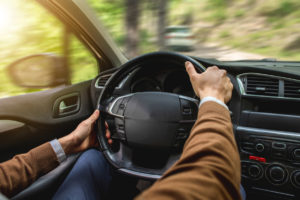 Under Maryland law, a person may not engage in actions that create "a substantial risk of death or serious injury to another." Such acts constitute "reckless endangerment." The statute specifically prohibits discharging a firearm from a motor vehicle in a way that poses a substantial risk of death or serious injury, but the crime of reckless endangerment is not limited to that act. Other acts found to constitute reckless endangerment include:
dropping rocks on passing cars from a bridge;
throwing harmful objects into a crowd of people; and
using a motor vehicle recklessly.
It's important to understand that this offense does not require proof of intent but only recklessness. The law generally defines recklessness as a disregard for the risks posed by an act, where the person knew or should have known of the potential consequences but ignored them. Similarly, a person cannot be charged with reckless endangerment for an act that is merely negligent.
The Penalties for Reckless Endangerment
Reckless endangerment is a unique type of offense in Maryland, one referred to as a "penitentiary misdemeanor." Though it's technically a misdemeanor, and should carry a term of incarceration of no more than a year, it can bring a five-year prison term.
Experienced Baltimore Criminal Defense Lawyer
Maryland SuperLawyer Jonathan Scott Smith has successfully fought for the rights of criminal defendants throughout Maryland for more than 30 years, including individuals facing reckless endangerment. AV-rated by other lawyers under Martindale-Hubbell's Peer Review Rating System, he has also been named a Top-Rated Lawyer by The American Lawyer magazine. Jonathan has received AVVO's Client's Choice Award, with the highest rating possible (5 stars), as well as a 10.0 (Superb) rating from AVVO as a trial lawyer.
Attorney Smith knows how a criminal charge and conviction can affect your life, andhe will zealously protect your constitutional rights. He'll question witnesses, review police reports, and carefully gather all evidence to support your acquittal.
Proven Criminal Defense Attorney in Montgomery County
To schedule a confidential consultation to discuss your options when facing charges of reckless endangerment, contact attorney Jonathan Scott Smith online or call 410-740-0101 to set up an appointment. Attorney Smith handles criminal matters throughout Baltimore and the surrounding area, including Howard County, Baltimore County, Carroll County, Frederick County, Prince George's County, and Montgomery County.