Researchers Look for Ways to Address Unconscious Racial Bias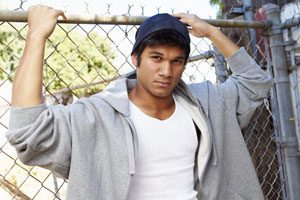 For decades, psychologists have been looking for the root causes of racial bias or stereotyping. Many have been startled to discover that, even when people consciously pay close attention to their actions and perceptions, most (if not all) still subconsciously make judgments based on ethnicity or skin color. As these actions have been highlighted in the acts of law enforcement officers, researchers have put a greater focus on understanding and changing the unconscious or unknown factors that lead to race-based distinctions and decisions.
It's not that researchers have just concluded that much bias is subconscious. Until the last 15 years, though, most researchers targeted their efforts on conscious acts of racial bias or profiling. Evidence now suggests, though, that to have a meaningful impact, any therapy or education must address the subconscious tendency toward bias.
The research is still in the early stages, but researchers have found that certain strategies have led to changes, some temporary, others more permanent. Calvin Lai, a doctoral candidate at the University of Virginia, has conducted research that shows that something as simple as showing subjects pictures of famous and well-respected persons of color—Mahatma Ghandi or Nelson Mandela, for example—next to white persons considered universally evil—Hitler, Stalin—brought about a measurable change in racial bias.
Top-Rated Personal Injury Lawyer in Ellicott City and Columbia, MD
Attorney Jonathan Scott Smith, a Maryland Super Lawyer, has protected the rights of injured people in Maryland for more than 30 years. Because of his record and reputation for effective representation, he has been awarded the Client's Choice Award from AVVO, based on an average client review of 5 stars (the highest rating possible). He has a perfect 10.0 Superb rating as a litigation attorney from AVVO, and has also built an outstanding reputation with his colleagues in the legal profession, earning an AV-rating under Martindale-Hubbell's Peer Review Rating System. Smith was also recognized as a 2012 Top Rated Lawyer by The American Lawyer Magazine and Martindale-Hubbell.
Baltimore County, Maryland, Personal Injury Attorney
If you have been treated unfairly because of your race, we can help. Contact us by e-mail or call us at 410-740-0101 to schedule an appointment. We represent criminal defendants in Howard County, Baltimore County, Carroll County, Frederick County, Prince Georges County and Montgomery County in Maryland.
http://www.bostonglobe.com/ideas/2014/09/20/the-bias-fighters/lTZh1WyzG2sG5CmXoh8dRP/story.html