Probation Violation Cases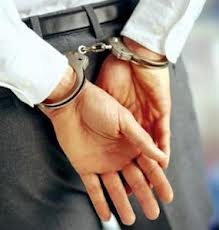 Probation is an agreement that lets you stay out of jail and potentially avoid a criminal record, depending on the specific terms of your agreement. In exchange for your freedom, you must follow certain rules.
The probation agreement may last for months or years, depending on the nature of the offense for which you were convicted. During this time, a probation officer supervises you, the probationer.
Probation Terms
Terms of probation may include:
Regular meetings with your probation officer
Obeying all laws (i.e. not being arrested or convicted for another crime)
Taking randomly scheduled alcohol and drug tests
Going to counseling
Maintaining employment and attending school
Paying fines and court costs
Performing community service
Paying restitution
Probation Violation Can Result in Jail Time
Violating any part of your probation agreement, especially being convicted of another criminal offense or not reporting to your probation agent, may result in a probation revocation. If your probation officer has reported you for probation violation, you will have to go to probation violation hearing.
Come Prepared to a Probation Violation Hearing
This is a court appearance for which you must be prepared, otherwise you may lose probation and be sent to jail to serve out your original sentence. An attorney can potentially intervene and discuss your situation with your probation officer, explaining all the ways you have been adhering to your probation agreement and how you intend to fulfill the remainder of the agreement.
If your probation agent still insists on going forward with a probation revocation hearing, an experienced probation violation defense attorney can help the judge understand any potential extenuating circumstances that may have contributed to an alleged probation violation. Additionally, a lawyer can effectively help the judge understand all the good things you have done during probation so a more balanced picture of you is in mind before a decision about your future is made.
Probation Violation Lawyer Howard County MD
Mr. Smith is a top rated attorney and former prosecutor with more than 30 years of extensive trial experience. Attorney Smith has handled thousands of criminal cases in the local courts, including cases involving charges for probation violation. With a solid and longstanding reputation for personal service and thorough preparation, we get many of our new cases as referrals from existing or former clients, or from other attorneys. Mr. Smith fights hard for his clients. That's why many satisfied clients think so highly of him.
Top Rated Columbia and Ellicott City Criminal Defense Attorney
Mr. Smith's extensive trial experience — and track record of successful results in violation of probation, and other criminal cases— has earned him the recognition of his peers, with an AV® Preeminent™* Peer Review Rating in the Martindale-Hubbell peer review rating process, and a 10.0 Superb AVVO rating. These are the highest ratings possible for legal skill, ethical practice, a lawyer's years in practice, disciplinary history, professional achievements and industry recognition. Attorney Smith is considered to be one of the best criminal lawyers in Howard County.
Act Now to Protect Your Freedom. Contact an Experienced Howard County Criminal Lawyer
Are you facing a potential probation violation? Howard County criminal defense attorney Jonathan Scott Smith has the skill, knowledge, and experience to fight for you and do everything possible to try and keep you out of jail.
To schedule an appointment at the Smith Criminal Defense Firm, contact us online or call us at 410-740-0101. Put the skill and experience of a former prosecutor to fight for you. We accept Visa, MasterCard, Discover and American Express.