Are They Enforceable? If So, How Are They Enforced?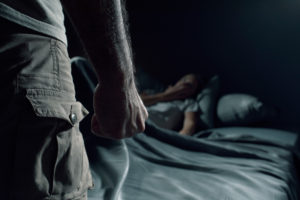 In Maryland, as in other states, a victim of domestic violence or abuse can get a protective order that prohibits the person who engaged in the violence or abuse from contacting the victim. What if the protective order is from another state, though? What if the victim comes to Maryland to escape domestic violence or abuse, only to have the perpetrator follow?
The good news is that you can ask the state of Maryland to fully enforce a protective order from another state. However, to do so, you must either file the protective order with the local courts or provide law enforcement officials with a copy of a protective order that appears valid. A caveat, though—Maryland officials will only enforce those provisions of an out-of-state protective order that are permitted under Maryland law.
Experienced Carroll County Criminal Defense Attorney
For over 30 years, attorney Jonathan Scott Smith has aggressively protected the rights of people in Baltimore and across the state of Maryland who are involved in domestic violence disputes. He has been listed among the top 100 lawyers in Maryland by SuperLawyers, and he was honored as a Top-Rated Lawyer by The American Lawyer magazine in 2012. He has received an AV-rating from his colleagues in the legal profession (the highest rating possible) under Martindale-Hubbell's Peer Review Rating System every year since 1988. He has also been the recipient of Martindale-Hubbell's Client Distinction Award, earned by less than 4% of all attorneys listed there.
The American Institute of Personal Injury Attorneys has called attorney Smith one of the "10 Best Attorneys in the State of Maryland in Client Satisfaction." He has a 10.0 (Superb) rating as a litigation attorney from AVVO and has received the Client's Choice Award from AVVO, with an average client review of 5 stars. The National Trial Lawyers Association, a by-invitation-only professional organization, has identified him as one of the top 100 attorneys in Maryland.
Attorney Smith has long been known and respected for his comprehensive knowledge and understanding of criminal law and procedure. He carefully investigates every criminal matter, gathering and protecting key evidence. He'll also ensure that the actions of law enforcement officers do not violate your constitutional rights.
Proven Criminal Defense Lawyer in the Greater Baltimore Area
At the law offices of Jonathan Scott Smith, we fight for the rights of criminal defendants throughout Baltimore County and the surrounding communities. Contact us online or call 410-740-0101 to arrange a meeting. We handle cases throughout Anne Arundel County, Carroll County, Frederick County, Howard County, Baltimore County, Prince George's County, and Montgomery County in Maryland.