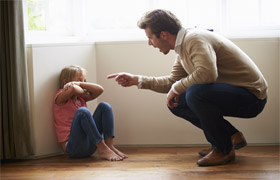 A former Silver Springs elementary school music teacher has pleaded guilty to sexual abuse. The 54-year-old man has been in the Baltimore County Detention Center for the last ten months after being arrested on child pornography charges. Authorities say that the man worked at 11 different Montgomery schools over a 27-year-career and pled guilty to 14 counts of sexual abuse of a minor. He was also charged with a third-degree sex offense, with child abuse and with second-degree rape.
According to official reports, the man's predatory behavior began in the 1990s, when he developed a relationship with a female student under the age of 15. That relationship ultimately culminated with unlawful intercourse with the student.
Police say that most of his illegal acts involved kindergarten through second-grade students, and that he used them mostly for videos he made that had sexually explicit captions.
The teacher will be sentenced later this year and faces the likelihood of life in prison.
Criminal Defense Attorney in Maryland
Maryland Super Lawyer Jonathan Scott Smith has fought for the rights of criminal defendants for more than 30 years. Smith has a perfect 10.0 Superb rating as a litigation attorney from AVVO, and is also respected by his colleagues in the legal profession, who have given him an AV-rating under Martindale-Hubbell's Peer Review Rating System. Because of his record and reputation, he was a recipient of the Client's Choice Award from AVVO, based on an average client review of 5 stars (the highest rating possible). Smith was also lauded as a 2012 Top Rated Lawyer by The American Lawyer Magazine and Martindale-Hubbell.
Top-Rated Ellicott City and Columbia, MD, Criminal Defense Lawyer
We tenaciously defend people throughout Maryland who are facing criminal charges. Contact us by e-mail or call us at 410-740-0101 to schedule an appointment. We represent criminal defendants in Howard County, Baltimore County, Carroll County, Frederick County, Prince Georges County and Montgomery County in Maryland.
Source –http://www.americanbazaaronline.com/2015/05/11/maryland-music-teacher-lawrence-joynes-pleads-guilty-to-sexually-abusing-underage-girls/