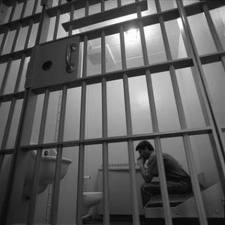 Mandatory minimum sentences mean that a person must serve a pre-determined minimum sentence upon conviction. Mandatory minimums most severely impact second offenders, especially in cases involving drug charges.
Mandatory Minimum Sentencing Laws Inflict Extreme Harm
The problem with these mandatory minimum laws is that they do not take into account the specific circumstances of each individual's case. Mandatory minimums are imposed on those convicted of murder as well as those who have been arrested for victimless crimes, such as smoking marijuana. The sentences are often disproportionately harsh on the convicted person, and judges have no discretion in meting out lighter sentences in mandatory minimum cases.
Minimum sentencing laws inflict extreme punishment in some cases that is significantly out of step with a fair and just criminal justice system.
Victimless Crimes Can Be Subject to Mandatory Minimums
For example, a person who perhaps has been arrested for multiple "victimless" crimes, such as public drunkenness or marijuana use, can be locked up for many years thanks to the mandatory minimum sentencing laws. What is needed is treatment to save a life, not punishment to destroy a life at the taxpayers' expense.
Even if you have been arrested on a minor drug or other criminal charge, it is important to retain an attorney who understands how to build a strong case in your behalf. If you have one conviction on your record, and are arrested and tried again, you may be subject to mandatory minimum sentencing in Maryland.
Crimes Requiring Mandatory Minimum Sentences
Second offense drug crimes
Firearms offenses
Child abuse
Child pornography
Violent crimes, including murder and homicide
Sex assault, including sexual offense and rape
Third Offense for Certain Drug Crimes – 25 Years No Parole
If you have been convicted as a repeat offender and are now facing a third offense for certain types of drug crimes, you could be facing a mandatory 25 years in prison without the possibility of parole.
Studies have shown that mandatory minimum sentencing laws do not prevent or deduce drug use, drug addiction, or drug selling.
Columbia, and Ellicott City Maryland Criminal Defense Lawyer
Mr. Smith is a top rated attorney and former prosecutor with more than 30 years of extensive trial experience. Attorney Smith has handled thousands of criminal cases in the local courts, including repeat offenders and mandatory minimum sentencing cases. With a solid and longstanding reputation for personal service and thorough preparation, we get many of our new cases as referrals from existing or former clients, or from other attorneys. Mr. Smith fights hard for his clients. That's why many satisfied clients think so highly of him.
Top Rated Criminal Lawyer Howard County, MD
Mr. Smith's extensive trial experience — and track record of successful results in criminal cases— has earned him the recognition of his peers, with an AV® Preeminent™* Peer Review Rating in the Martindale-Hubbell peer review rating process, and a 10.0 Superb AVVO rating. These are the highest ratings possible for legal skill, ethical practice, a lawyer's years in practice, disciplinary history, professional achievements and industry recognition. Attorney Smith is considered to be one of the best criminal lawyers in Howard County.
Protect Your Freedom and Your Future—Contact a Criminal Defense Attorney
To schedule an appointment with an experienced criminal defense lawyer at the Smith Criminal Defense Law Firm, call us at 410-740-0101 or contact us online. Put the skill and experience of a former prosecutor to fight for you. We accept Visa, MasterCard, Discover and American Express.