Making the Law and Your Rights Clear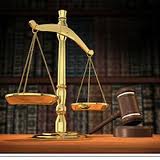 Have you been charged with a crime? Criminal law in Maryland can be difficult to understand. A good starting point is determining the difference between a felony and misdemeanor charge, and how this classification will affect your rights.
Maryland crimes are classified as either being a "misdemeanor" or a "felony",  and the distinction can be important. And in Maryland felony-type crimes are usually regarded as more serious than misdemeanor-type crimes.
Felony charges in Maryland include violent and serious offenses, such as:
Murder
Certain types of assault
Weapons charges
Robbery
Drug sales
Misdemeanor charges in Maryland include:
A DUI (drunk driving) offense
Disorderly conduct
Possession of marijuana
Shoplifting
For more information regarding Maryland law, browse the statutory law codes compiled by the University of Maryland.
Though all criminal charges are serious, felony charges are especially so. A felony conviction can result in prison time, the loss of a professional license and the loss of the right to own a gun. In addition to these direct legal penalties, consequences will likely include a high degree of difficulty in obtaining many forms of employment. That's why a criminal lawyer defending against felonies and misdemeanors is essential to fight for you.
Criminal Lawyer Defending against Felonies and Misdemeanors in Maryland
Attorney Jonathan Scott Smith is an experienced criminal lawyer defending against felonies and misdemeanors in Maryland. He  is experienced in investigating criminal charges and is highly knowledgeable regarding other factors that courts may consider, including an individual's family history, community connections and involvement and statements by victims and alleged victims. His diligence and experience has resulted in numerous successful outcomes following felony and misdemeanor charges. To contact Jonathan Scott Smith of Smith Criminal Defense Firm, please call 410-740-0101.
Mr. Smith is a top rated attorney and former prosecutor with more than 30 yearsof extensive trial experience. Attorney Smith has handled thousands of criminal cases in the local courts, including felonies and misdemeanors. With a solid and longstanding reputation for personal service and thorough preparation, we get many of our new cases as referrals from existing or former clients, or from other attorneys. Mr. Smith fights hard for his clients. That's why many satisfied clients think so highly of him.
Mr. Smith's extensive trial experience — and track record of successful results in felony and misdemeanor criminal cases— has earned him the recognition of his peers, with an AV® Preeminent™* Peer Review Rating in the Martindale-Hubbell peer review rating process, and a 10.0 Superb AVVO rating. These are the highest ratings possible for legal skill, ethical practice, lawyer's years in practice, disciplinary history, professional achievements and industry recognition. Attorney Smith is considered to be one of the best criminal lawyers in Howard County.
Contact Our Office
To schedule an appointment with an experienced criminal defense lawyer, contact us online or call us at 410-740-0101. Put the skill and experience of a former prosecutor to fight for you. We accept Visa, MasterCard, Discover and American Express.
Attorney Jonathan Scott Smith represents clients in felonies, misdemeanors, as well as other criminal defense matters, DUI / DWI, MVA Hearings, traffic offenses, domestic violence and child abuse charges throughout Maryland, including the cities of Columbia, Clarksville, Sykesville, Fulton, Elkridge, Frederick, Mt. Airy, Ellicott City, Laurel, Westminster, and Baltimore. Lawyer Smith also provides experienced legal representation for clients in Baltimore County, Anne Arundel County, Carroll County, Prince Georges (Prince George) County, Howard County and Montgomery County, MD.