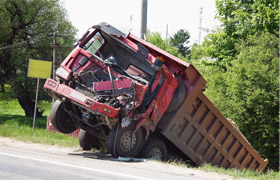 A Frederick man has admitted that he was under the influence of alcohol when he ran a stop light at Buckeystown Pike and Lily Pons Road, striking another vehicle. Cole Hallyburton, 20, admitted that his blood alcohol content was more than twice the legal limit at the time of the accident. A passenger in his truck, 20-year-old Luke Bartlett, was killed in the crash. Hallyburton pled guilty to negligent vehicular manslaughter. He was ordered to serve 18 months in jail, six months of home detention after his release, 100 hours of community service, and to continue to participate in substance abuse treatment.
Though the initial sentence handed down was an 8 and a half year prison term, the judge in the case suspended all but 18 months, noting that the defendant was a law-abiding citizen in all other respects. He admonished Hallyburton that he would re-impose the full sentence if Hallyburton violated his probation by using alcohol.
Maryland Criminal Defense Attorney
Maryland Super Lawyer Jonathan Scott Smith has aggressively defended individuals in Maryland for more than 30 years. Long known and respected by his peers for effective representation, he has earned an AV-rating under Martindale-Hubbell's Peer Review Rating System. Attorney Smith has received the Client's Choice Award from AVVO stars (the highest rating possible), based on an average client review of 5.0. He has a perfect 10.0 (Superb) rating as a litigation attorney from AVVO. The American Lawyer Magazine and Martindale-Hubbell both listed him as a 2012 Top Rated Lawyer.
Top-Rated Criminal Defense Lawyer in Howard County
If you are under investigation for or have been charged with any kind of crime, we can help. Contact us by e-mail or call us at 410-740-0101 to schedule an appointment. We represent criminal defendants in Howard County, Baltimore County, Carroll County, Frederick County, Prince Georges County and Montgomery County in Maryland.