The Different Tests | Are They Accurate?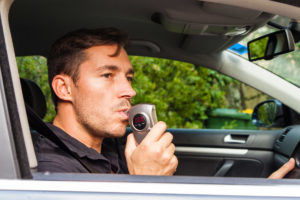 It's common practice for law enforcement officers in Maryland to request that a motorist take a "field sobriety test" if there's suspicion of driving under the influence (DUI) or driving while impaired (DWI). Those tests can take a number of different forms:
The horizontal gaze nystagmus—With this test, the officer holds an object in front of your eyes and moves it back and forth, looking for a "jerking" movement in your eyes, which is considered an indication of alcohol intoxication.
The one-leg stand—This assessment involves standing on one foot for up to 30 seconds. Officers look for problems with balance, as well as difficulty counting.
The walk-and-turn test—This is the "heel-to-toe" test, where you must put one foot in front of the other, walk in a specific direction, and then change directions.
The Reliability of Field Sobriety Tests
In testing conducted by the Southern California Research Institute in the 1970s, the accuracy of field sobriety tests was mixed. The report found that almost one of every four horizontal gaze nystagmus tests was inaccurate and that the other two tests were accurate about 2/3 of the time.
Proven Maryland Drunk Driving Defense Lawyer
Attorney Jonathan Scott Smith, a Maryland SuperLawyer, has more than three decades of experience fighting for the rights of men and women facing criminal charges throughout Maryland. AV-rated by his colleagues under Martindale-Hubbell's Peer Review Rating System, attorney Scott Smith has also received the Client's Choice Award, with the highest rating possible (5 stars). He's been given a 10.0 (Superb) rating as a trial attorney and named a Top-Rated Lawyer by The American Lawyer magazine.
Attorney Smith has extensive experience handling all matters related to drunk driving. He knows from experience that police officers often violate constitutional rights, stopping drivers without probable cause or failing to give Miranda warnings before arrest. He'll carefully review police reports and question witnesses to confirm that your constitutional rights were not violated.
Proven Drunk Driving Attorney in the Baltimore Metropolitan Area
To schedule a confidential consultation to discuss your options after a DWI/DUI arrest, contact attorney Jonathan Scott Smith online or call 410-740-0101 to set up an appointment. Attorney Smith handles DWI and DUI cases throughout the Baltimore and the surrounding area, including Howard County, Baltimore County, Carroll County, Frederick County, Prince George's County, and Montgomery County.