Administrative Penalties for Drinking and Driving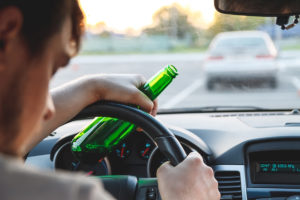 In Maryland, when you're arrested for driving under the influence, you can expect two separate and distinct legal proceedings to take place:
Criminal proceeding — You'll be required to appear before a judge in a criminal proceeding, where your guilt or innocence will be determined. If found guilty, you can be sentenced to jail time or assessed fines, among other sanctions.
Administrative hearing — You also will need to appear at an administrative hearing before the Maryland Motor Vehicle Administration (MVA)
The Purpose of the Administrative Hearing | The Potential Penalties
The administrative hearing focuses on your right to drive. In the immediate aftermath of a DUI arrest, your license will be confiscated, and you will be issued a temporary Maryland driver's license that expires in 45 days. If you fail to request the administrative hearing within 10 days of your citation, your license will be suspended.
If you are found to have violated Maryland DUI law, you can expect a 45-day suspension of your license, provided it's your first DUI conviction. A second DUI conviction will bring a 90-day suspension. First-offense suspensions can be modified to allow you to drive to and from work, but second-conviction suspensions may not be modified.
Experienced Maryland Drunk Driving Attorney
Jonathan Scott Smith, a longtime Maryland SuperLawyer, has aggressively represented criminal defendants in the greater Baltimore area and across Maryland for more than 30 years, including people charged with driving under the influence. AV-rated by his fellow attorneys under Martindale-Hubbell's Peer Review Rating System, Jonathan has also been honored as a Top-Rated Lawyer by The American Lawyer magazine. He's received AVVO's Client's Choice Award, with the highest rating possible (5 stars), as well as a 10.0 (Superb) rating from AVVO as a trial attorney.
Attorney Scott Smith knows the potential impact of a DUI conviction and will work hard to ensure that police followed all required procedures. He will confirm that there was probable cause for any search and seizure and that you were properly notified of your Miranda rights if taken into custody
Effective DUI Defense Attorney in the Greater Baltimore Metro Area
To schedule a confidential consultation to discuss your options when charged with drinking and driving, contact attorney Jonathan Scott Smith online or call 410-740-0101 to set up an appointment. Attorney Smith handles DWI and DUI cases throughout the Baltimore and the surrounding area, including Howard County, Baltimore County, Carroll County, Frederick County, Prince George's County, and Montgomery County.