The Difference Between Driving Under the Influence and Driving While Intoxicated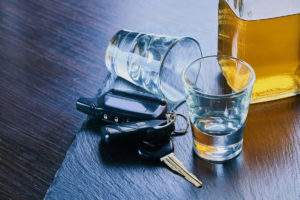 In the state of Maryland, unlike many states, there's a legal distinction between DUI,or driving under the influence, and DWI—driving while intoxicated. Conviction on charges of driving under the influence of alcohol requires evidence of a blood alcohol content (BAC) of .08% or higher. To be charged and convicted of the lesser offense of driving while intoxicated, there's no requirement of a specific BAC—prosecutors must show only that you were impaired by alcohol and that it affected your ability to drive. It's also important to understand that you need not be operating a motor vehicle on the road to be charged with DWI; you need only be in "actual physical control" of the vehicle while the car's engine is running.
Experienced Maryland DUI/DWI Defense Attorney
Attorney Jonathan Scott Smith has fought for the rights of DWI/DUI defendants across the greater Baltimore area and throughout Maryland for over 35 years. A recipient of AVVO's Client's Choice Award, with an average client review of 5 stars(the highest rating possible), Attorney Smith also maintains a perfect 10.0 (Superb)rating from AVVO as a litigator. He's been chosen as a Top-Rated Lawyer by The American Lawyer magazine and long been listed as a Maryland SuperLawyer. He's also received accolades from his colleagues in the legal profession, earning an AV-rating from other lawyers under Martindale-Hubbell's Peer Review System.
Attorney Smith aggressively defends clients on any criminal charge. He'll be with you throughout the legal process, from investigation to arrest and arraignment to trial, if necessary. He'll ensure that law enforcement officers had probable cause andthat your constitutional rights were not violated. A highly respected trial attorney, he'll conduct a detailed investigation of your case in order to make the most compelling arguments in your defense.
Proven Maryland Criminal Defense Lawyer
Contact experienced Maryland criminal defense attorney Jonathan Scott Smith by email or call us at 410-740-0101 to set up an appointment.We handle DUI-DWI cases in Howard County, Baltimore County, Carroll County, Frederick County, Prince George's County, and Montgomery County in Maryland.