What Constitutes Domestic Violence? | What Are the Grounds for Arrest?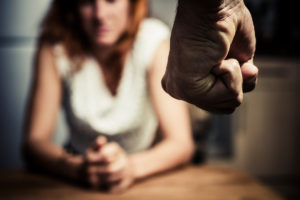 In the state of Maryland, certain criminal acts involving family members constitute domestic violence or assault and can lead to the arrest of the alleged perpetrator and allow the victim to obtain a protective order.
What Is Considered Domestic Violence in Maryland?
Maryland domestic violence law makes it illegal to commit the following acts upon a family member:
physical assault, either in the form of bodily harm or threats of imminent bodily harm,
rape or other sexual assault,
stalking,
child abuse or abuse of a vulnerable adult, or
false imprisonment.
The domestic violence statutes protect spouses, children, parents/stepparents, persons in the home related by blood, and adults who cannot take care of themselves.
When Can a Person Be Arrested for Domestic Assault or Violence?
The police may arrest a perpetrator without a warrant, provided (1) the assault is reported within 48 hours, (2) there is evidence of injury, and (3) there's a reasonable belief the person committed domestic assault or abuse. To execute a warrantless arrest, police also must reasonably believe the perpetrator will flee, destroy evidence, or cause bodily injury or property damage.
Experienced Maryland Domestic Violence Defense Attorney
Attorney Jonathan Scott Smith brings nearly 40 years' experience to people across the Baltimore area and throughout Maryland who have been charged with a crime, including domestic violence or abuse. He is AV-rated (the highest possible) by other attorneys under Martindale-Hubbell's Peer Review Rating System and has been listed as a Top-Rated Lawyer by The American Lawyer magazine. A Maryland SuperLawyer, Jonathan has received the Client's Choice Award from AVVO, with a 5-star average rating (the highest possible) for all his client reviews. He also has a perfect 10.0 (Superb) rating as a litigator from AVVO.
Attorney Smith will be at your side at every stage of a criminal prosecution, from investigation to arraignment to trial, making certain your constitutional rights are protected. He takes an aggressive approach to criminal defense, carefully reviewing police reports and interviewing all potential witnesses in order to present the most compelling arguments in your defense. He's a proven and respected trial attorney, always willing and able to protect your rights before a judge and jury.
Proven Baltimore County Criminal Defense Lawyer
Contact Maryland criminal defense attorney Jonathan Scott Smith online or call 410-740-0101 to set up an appointment. Our firm handles domestic violence cases in Howard County, Baltimore County, Carroll County, Frederick County, Prince George's County and Montgomery County in Maryland.