How Does Maryland Law Address Maltreatment of Minors?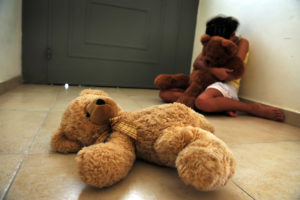 Under the criminal statutes in Maryland, it is against the law to emotionally or physically abuse minors. The covered forms of abuse include improper sexual conduct. Furthermore, certain professionals and third parties, such as social workers and medical personnel, are required by law to report actual knowledge or even reasonable suspicion of child abuse.
Child abuse is defined as "physical or mental injury of a child under circumstances that indicate the child's health or welfare is harmed or is at substantial risk of being harmed." Telltale signs that a child has been subjected to illegal abuse include the following:
Tentative or nervous behavior where the child is consistently withdrawn, fearful, or worried that something bad is going to happen;
Unexplained and frequent cuts, bruises, or other injuries, particularly bruises that have patterns or are repeatedly in the same place; or
An unwillingness by the child to touch or come in close contact with others.
The Consequences of Arrest and Conviction
Child abuse is a felony in Maryland and can result in significant fines, incarceration, and a permanent criminal record. A conviction also may result in a court order denying access to minor children or allowing only supervised contact with minor children.
Experienced Baltimore County Child Abuse Defense Attorney
Attorney Jonathan Scott Smith has fought for the rights of criminal defendants throughout the metropolitan Baltimore area and across Maryland for more than 35 years. He has been named a Top-Rated Lawyer by The American Lawyer magazine and received AVVO's prestigious Client's Choice Award, averaging 5 stars (the highest rating possible) in all client reviews. A longtime Maryland SuperLawyer, he's also highly regarded by his colleagues in the legal profession, with an AV-rating from other lawyers under Martindale-Hubbell's Peer Review System. Attorney Smith also has earned a perfect 10.0 (Superb) rating as a litigator from AVVO. Attorney Smith takes a strong approach to the defense of any criminal charge, aggressively representing clients throughout the legal process, from investigation and arrest to arraignment and trial. He'll verify that law enforcement officers had probable cause and confirm that your constitutional rights were safeguarded. A proven trial attorney, he'll carefully investigate the facts and circumstances of your case in order to make the most persuasive arguments before a judge and jury.
Baltimore County Criminal Defense Lawyer
Contact experienced Maryland criminal defense attorney Jonathan Scott Smith by email or call us at 410-740-0101 to set up an appointment. We handle drug possession prosecutions in Howard County, Baltimore County, Carroll County, Frederick County, Prince George's County, and Montgomery County in Maryland.