Tally Reaches 250 with 11 Murders in One Week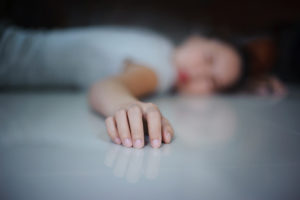 Though it's been the focus of continued efforts by police and politicians, the Baltimore homicide rate remains basically unchanged from last year, hitting the 250 mark earlier this month. The city reported 335 homicides during 2020, a slight drop from the 348 recorded in 2019. If the murder rate remains constant for the remaining three months of the year, the city will once again top 330.
Michael Harrison, Baltimore's Police Commissioner, supports the city's "Group Violence Reduction Strategy," an approach that attempts to shift some of the responsibility for the alleviation of violence to community-based organizations, lightening the load for beleaguered police officers. The city attempted to implement the strategy in 2019, but leaders say it was ineffective because there was a lack of commitment across the board. They say it has a better chance of working now, as the mayor, prosecutors and law enforcement officers are all behind it.
Proven Baltimore County Criminal Defense Lawyer
For more than three decades, attorney Jonathan Scott Smith has fought for the rights of people in Baltimore and across the state of Maryland who are under investigation for or have been charged with a crime. Super Lawyers puts him among the top 100 lawyers in Maryland and The American Lawyer Magazine named him a Top Rated Lawyer in 2012. The National Trial Lawyers Association, a "by invitation only" organization, has also identified him as one of the top 100 attorneys in Maryland.
His colleagues in the legal profession have given him an AV-rating (the highest possible) under Martindale-Hubbell's Peer Review Rating System every year since 1988. He has also received Martindale-Hubbell's Client Distinction Award, awarded to less than 4% of all attorneys listed there.
The American Institute of Personal Injury Attorneys has listed attorney Smith as one of the "10 Best Attorneys in the State of Maryland in Client Satisfaction." He has a 10.0 (Superb rating) as a trial lawyer from AVVO and has earned the Client's Choice Award from AVVO, with an average client review of 5 stars.
Attorney Smith has long been known and respected for his knowledge, skill and extensive experience when handling criminal matters. He can quickly determine whether police have violated your constitutional rights in a search, seizure or arrest. He knows how to effectively gather and preserve evidence, and has considerable experience successfully defending clients at trial.
Proven Criminal Defense Lawyer in the Greater Baltimore Area
At the law offices of Jonathan Scott Smith, we fight for the rights of criminal defendants throughout Baltimore County and the surrounding communities. Contact us online or call 410-740-0101 to arrange a meeting. We handle cases throughout Anne Arundel County, Carroll County, Frederick County, Howard County, Baltimore County, Prince George's County and Montgomery County in Maryland.