Penalties, Enhancements and Other Elements that Could Affect Your Case and Your Rights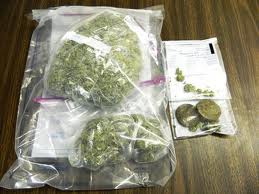 Any marijuana criminal charge in Maryland is serious. Possession and distribution charges, however, can become significantly more serious depending on such factors as the number of convictions, the quantity of marijuana in question, and the location of the incident (for instance, proximity to a school can result in increased penalties).
For instance, incarceration durations can more than double in sale and distribution charges when quantities exceed 45 kilograms. Also, for any second or subsequent conviction, the sentence may double from that for a first-time offense.
Clearly, then, it is important to establish numerous facts when contesting a marijuana possession charge or other charge. How many times as the charged individual been convicted? What is the exact weight of the marijuana in question? And who is the true owner the marijuana?
Attorney Jonathan Scott Smith of Smith Criminal Defense Firm can handle the numerous confusing issues that arise in any drug charge, provide knowledgeable counsel and advice and aggressively investigate and defend your charges and your rights.
Mandatory Minimum Sentences
Marijuana charges in Maryland often carry mandatory minimum sentences including five years in jail for drug sale or cultivation charges of 50 or more pounds of marijuana. In many instances it is important to pursue a reduction or dismissal of charges and/or full acquittal.
Attorney Smith's track record includes the full dismissal of all charges in numerous cases involving marijuana possession and sale, including cases in which a conviction seemed at first to be inevitable. After a recent successful outcome, a client said to attorney Smith that he is "worth every penny." To contact our firm to discuss your criminal charges, call 410-740-0101.