The Difference between "Driving While Impaired" and "Driving Under the Influence"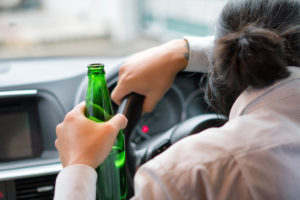 The terms DWI and DUI often are used interchangeably, but in Maryland, they actually are two different offenses:
DWI, or driving while impaired—In Maryland, driving while impaired is considered a less serious offense than driving under the influence. You can be charged with DWI if your blood alcohol concentration (BAC) is between .07 and .08. Often, a person charged with DWI will pass the BAC test but exhibit physical indications of impairment, such as slurred speech or erratic driving.
The penalties for DWI include up to 60 days of incarceration and a $500 fine for the first offense. Subsequent convictions can lead to up to a year in jail and additional fines. A DWI conviction also results in an 8-point penalty on your driving record, which will cause your license to be suspended.
DUI, or driving under the influence—You can be charged with a DUI only if your BAC exceeds .08. A first-time conviction for DUI can result in a year in jail and a $1,000 fine. Your second and third convictions can each lead to another 12 months of incarceration and an additional $1,000 fine. DUI adds 12 points to your driving record, leading to revocation of your license for a period of time.
Experienced Baltimore DWI/DUI Defense Lawyer
Attorney Jonathan Scott Smith has provided strong and effective representation to people in Baltimore and throughout Maryland for more than 35 years, including individuals charged with DWI or DUI. Named a Top-Rated Lawyer by The American Lawyer magazine, he is also respected by his peers in the legal profession, who have consistently given him an AV-rating, the highest rating possible. He has been the recipient of AVVO's prestigious Client's Choice Award, with an average of 5 stars(the highest rating possible) in client reviews. A longtime Maryland SuperLawyer, he also has a perfect 10.0 (Superb) rating as a litigator from AVVO.
Attorney Smith aggressively advocates for men and women facing criminal prosecution, zealously representing clients throughout the legal process, from investigation, arrest, and arraignment to trial. He'll conduct a thorough investigation of your case, ensuring that law enforcement officers legally obtained all evidence and made you aware of your constitutional rights. A proven trial attorney, Smith
knows how to make the most persuasive arguments in your defense before a judge and jury.
Ellicott City Criminal Defense Lawyer
Contact experienced Maryland criminal defense attorney Jonathan Scott Smith by email or call 410-740-0101 to set up an appointment. We handle drug possession prosecutions in Howard County, Baltimore County, Carroll County, Frederick County, Prince George's County, and Montgomery County in Maryland.